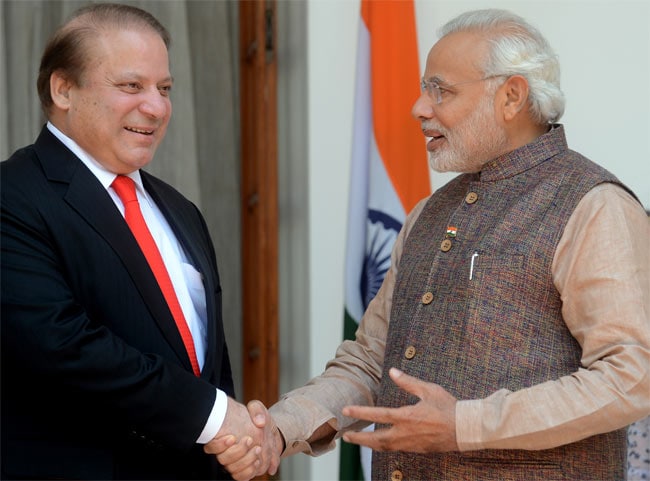 New Delhi: India on Monday cancelled talks with Pakistan scheduled for next week over its envoy's engagement with Kashmiri separatists, saying Islamabad's interference in its internal affairs is "unacceptable". The day after, Pakistan hit back, saying it doesn't need India's permission to meet separatists. Pakistan High Commissioner Abdul Basit's meetings with three key separatist leaders are on track.
Here is your 10-point cheatsheet to the story:
On Tuesday, hardline Hurriyat leader Syed Ali Shah Geelani met Pakistan High Commissioner Abdul Basit. Basit is also to meet Hurriyat chairman Mirwaiz Umar Farooq and Jammu and Kashmir Liberation Front leader Mohammad Yasin Malik later in the day.
Geelani said the Narendra Modi government's decision to cancel the India-Pakistan Foreign Secretary level talks was "undemocratic". "We have visited the Pakistan embassy several times for talks. As long as promises made to us are not fulfilled, this issue will remain unsolved," he said.
Hurriyat leader Mirwaiz Umar Farooq has called New Delhi's decision a "knee-jerk reaction" and said he will keep his appointment with the Pakistani envoy today. "We have been talking to the Pakistani leadership before even during (Atal Bihari) Vajpayee's government," Mr Farooq told NDTV.
The opposition barbs, meanwhile, flew thick and fast. "The meeting is not possible without the government's approval. If the government had approved the meeting, it is difficult to understand why it is now making it a basis for cancelling talks," said senior CPM leader Sitaram Yechury.
There has to be consistency and coherent policy in engaging with Pakistan. We cannot change history or geography. The country is in the dark as there is no clarity of their (the Narendra Modi government's) functioning," said Congress leader and former Union minister Anand Sharma.
The BJP hit back. "A few days ago, the Congress was saying that the talks should have been cancelled. There is a great deal of confusion in the Congress," said BJP spokesperson Sambit Patra. "Mr Modi has shown diplomatic prudence. We have walked the talk."
Pakistan has been trying for long to bring together the various factions of the separatist body Hurriyat. The All Parties Hurriyat Conference had first split in 2003, following which the hardline faction was sidelined in terms of engagement with the Indian government. This January, four key leaders of the faction led by Umar Farooq, including Shabir Shah, went their separate ways.
Pakistan High Commissioner Basit had invited several separatist leaders for "consultations" ahead of the foreign secretary level talks on August 25. But despite a warning by India's Foreign Secretary Sujatha Singh, the Pakistan envoy went ahead and met Shabir Shah on Monday.
The US called the development "unfortunate" and said what matters is that both countries take steps to improve ties.
Last week, Prime Minister Narendra Modi visited Kargil, where India and Pakistan fought a war in 1999, and accused Pakistan of using terrorism to wage "a proxy war" in India.