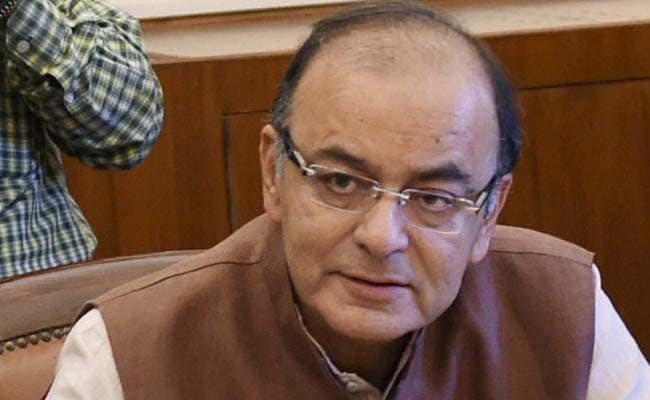 New Delhi:
Finance Minister Arun Jaitley has rubbished Chief Minister Arvind Kejriwal's allegation that the real reason behind CBI raids at the Delhi secretariat this morning was to search his offices for a file linked to Mr Jaitley.
Here are the 10 latest developments in this story:
Mr Jaitley said, "His morning statement appeared to be prima facie factually incorrect but his evening statement is absolutely rubbish. I don't think I should comment on rubbish."

Mr Kejriwal's Aam Aadmi Party (AAP) has alleged that there were financial irregularities when Mr Jaitley was the president of the DDCA or Delhi and District Cricket Association for 13 years till December, 2013.

"Which file was CBI looking for in my office? DDCA files in which Arun Jaitley is in dock. I was about to order a commission of enquiry," Mr Kejriwal said.

This morning the Delhi chief minister alleged that his office had been raided by the CBI and attacked Prime Minister Narendra Modi tweeting, "When Modi cudn't handle me politically, he resorts to this cowardice (sic)." He also tweeted, "Modi is a coward and a psycopath (sic)."

The ruling BJP has demanded that Mr Kejriwal apologise to PM Modi. "Kejriwal should tender an unqualified apology to the Prime Minister for using words like coward. What he said is uncalled for, unwarranted, shameful and condemnable," said Union Minister Ravi Shankar Prasad.

Mr Jaitley and Mr Prasad asserted that Mr Kejriwal's office had "not been touched" by the CBI in the raid at the Delhi government's headquarters.

The Delhi Chief Minister dismissed as a "lie" the CBI and the government's assertion that the raid targeted not him but Rajender Kumar, Mr Kejriwal's Principal Secretary, who has been accused of corruption.

He also said, "I want to tell Modi Ji. You may have scared others but I am not going to be scared of CBI, You don't know what I am made of."

The CBI has registered a corruption case against Rajender Kumar on the allegation that "during 2007-2014 he abused his official position to favour a private company."

The investigating agency has claimed that foreign currency worth over Rs 3 lakh and cash worth Rs 2.4 lakh was found during a raid at Mr Kumar's residence.
Post a comment