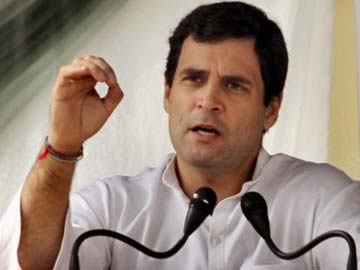 New Delhi:
Setting aside a landmark 2009 verdict by the Delhi High Court which had decriminalized gay sex, the Supreme Court yesterday ruled that homosexuality is illegal.
Following are the top reactions on the Supreme Court ruling:
Rahul Gandhi, Congress Vice President: My personal view is that these are matters of personal freedom and I think I would agree more with High Court. (Read: Agree more with the High Court, says Rahul Gandhi on gay rights)


Sonia Gandhi, Congress President: We are proud that our culture has always been an inclusive and tolerant one... I hope that Parliament will address this issue and uphold the Constitutional guarantee of life and liberty to all citizens of India, including those directly affected by this judgment.

Kapil Sibal, Law Minister: The government is considering all options to restore the High Court verdict on Section 377. We must decriminalise adult consensual relationships. (Read: Government promises urgent steps)


P Chidambaram, Finance Minister: We have gone back to 1860. The UPA government will look at all options. The legislative option takes time but I am not ruling it out. (Read more)


Sushma Swaraj, senior BJP leader: Just by saying the Supreme Court judgement is unfortunate won't help. Let the government call an all-party meeting and discuss changes.

Subramanian Swamy, Leader, BJP: The majority of MPs in Parliament, the Supreme Court, the Constitution, and over 84 per cent of India support the Supreme Court order on gay sex.

Omar Abdullah, Jammu and Kashmir Chief Minister: Questions of morality or religion are not the issue. How can a lifestyle choice be illegal? Supreme Court removes red lights for equality yet not Section 377.

Sitaram Yechury, Politburo member, CPI(M): There is a need to understand Supreme Court's verdict. It is not a legal definition. It has put forth this in front of the Parliament. Parliament standing committee on law and order will discuss it.

Derek O' Brien, Leader, Trinamool Congress: At a personal level, I am very disappointed. In this liberal world we live today this is not expected.

Ram Gopal Yadav, Leader, Samajwadi Party: We support the decision of Supreme Court. It is completely against the culture of the nation.