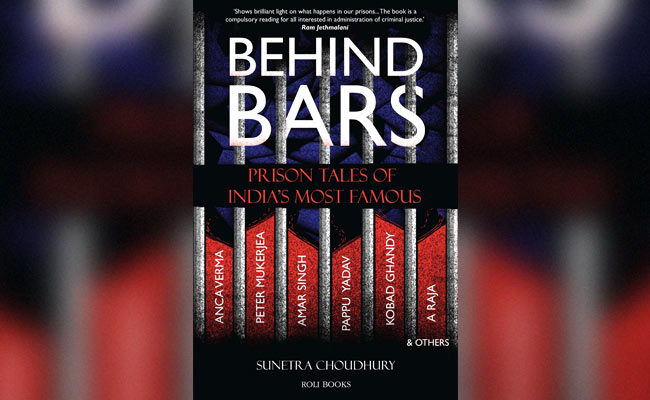 For those four days that these selected, powerful few spent together in jail, new relationships were formed and some old baggage dumped. When Amar Singh saw Karim Morani in Tihar, initially it was a bit awkward. Karim Morani after all was best friends with Singh's frenemy Shah Rukh Khan and the last time that they met in 2004, they almost came to blows.
Apparently, it was a Zee TV show organized by Shah Rukh and the Moranis. Despite his terribly busy schedule, Amar Singh had cajoled his friend Amitabh Bachchan to make an appearance at the event. However, when Big B arrived with Amar Singh at the venue, they were given seats in the tenth row and obviously, they were not amused.
'We were leaving in a huff when Shah Rukh and Morani came and offered to shift us in the front row. We said if Amitabh Bachchan and Amar Singh need to request someone to get a front row, it was a very silly situation. We were not their sponsored or paid artistes, we were invited as guests. And since we felt we were not given our due dignity, we left and they didn't have a right to stop us. There was a scuffle between us.'
Obviously that scuffle was no small thing because just a couple of years down the line, and owing to Shah Rukh's challenge to Amitabh Bachchan's position in the film industry, Amar Singh and Shah Rukh kept fighting over silly things. Shah Rukh made fun of him at a film awards event, after which Amar Singh got a whole bunch of his protestors to demonstrate outside Shah Rukh's house which made his daughter cry. The two also fought when Amar Singh said snarky things about Shah Rukh's detention in the US and the star hit back with another snide remark about Amar Singh's health and wellness. These fights continued but when Amar Singh saw Karim Morani as his cellmate in Tihar, he knew jail trumps everything. 'Destiny made us land as strange bedfellows in Tihar. We had no option. Like if there is a flood, a snake and a human being both take shelter on the tree and they are both worried about their life. They forget the trait of fighting with each other as they are worried about their own lives. We were in gloom, we were in distress and we were thrown together in the same cell.'
Amar Singh had made all kinds of enemies because he was thick with the Bachchan family. The story goes that it was Amar Singh who turned things around financially when Bachchan's company ABCL was going bust. That long association, however, took a hit in jail. He can't forgive Bachchans for not coming to see him in jail.
'When I got bail, Mr Bachchan came to see me, but I was not impressed. I must mention, my very old friends Shyam and Hari Bhartia (of the Hindustan Times group) came to see me before I got bail. They were very normal. Bachchan only came after I was granted bail and was in hospital. I was very cold and formal with him because he waited. He is a politically correct, suave person. Subrata Roy was also the same. I went to see him in Tihar twice. I said that I must do to people what they did to me. He took far too long to come.'
Nothing tests a relationship like standing in the dock. Amar Singh may have resented others in the Bachchan family long before Tihar. For instance, he never forgot that once when he was going to Subrata Roy's party, his ride, a helicopter, was halted because it had to go back to pick up Aishwarya Rai. He also always nursed grudges against Jaya Bachchan for saying less than complimentary things about him in their SP circles. But Amitabh Bachchan had been a constant and even hung out with him in Singapore while he was recuperating from his kidney ailment. They may have been together in sickness and in health, but they couldn't do the same when in jail: 'When he came to meet me I didn't feel like talking to him because the feelings I had for him, the friendship had gone. They had got filtered from my mind and the realization had dawned that mostly people are weathercocks.'
As Amar Singh puts it, the Ambanis, the Bachchans, the 'it crowd', all 'vaporized'. And the deepest cut of all, his VIP doctor, Padma Shri winning nephrologist Dr Ramesh Kumar also deserted him. When Amar Singh's wife called the doctor and asked him to come visit him, he told them, 'No, no, I want to stay away from you, because you are a criminal.' The same doctor, who's also former PM A.B. Vajpayee's doctor, would before this incident call him all the time for 'small, petty favours'. Amar Singh said this betrayal really shocked his wife, more than anything else. At that time, his twin girls were just seven years old. Amar Singh is worth thousands of crores, but even he talks about the expense of hiring big lawyers for hefty fees and then the case being adjourned for 'some silly excuse like they are having some headache, there is a wedding or a funeral in the family.' Lakhs of rupees being spent and you have no choice because it's either that or endless stay in jail. 'My wife who is completely unaware of these worldly pursuits knew just Salman Khurshid, a friend who was also the law minister. However, he too refused to see her.' Amar Singh says she is yet to recover from the shock. His four days in jail have left her insecure and scared. 'She doesn't want to trust anybody, wants to remain closeted. She has almost become mental, she has not come out of that shock.'
Excerpted with permission of Roli Books from Behind Bars: Prison Tales of India's Most Famous by Sunetra Choudhury available in bookstores and online.