Bihar Chief Minister Nitish Kumar must be thankful to Baba Gorakhnath and the voters of the Gorakhpur parliamentary constituency for delivering a stunning defeat to the BJP which hogged all the limelight; otherwise, the humiliating defeat of his candidate by more than 35,000 votes in the Jehanabad assembly constituency in Bihar would have definitely been the topic of discussion from Delhi to Patna.
Also, Lalu Yadav, jailed since December, easily retained the Araria parliamentary seat, defeating the BJP; Nitish's JDU did not put up its own candidate. So, of the three by-elections in Bihar yesterday, Nitish contested one (Jehanabad) and lost that. Lalu's RJD retained both Araria and Jehanabad; the BJP held onto Bhabhua.
Nitish Kumar campaigned for all the three by-elections, but said publicly that the sympathy factor outweighs any other consideration among voters if an election is held after the death of the sitting legislator or MP, which was the case for all three Bihar seats. Though he first said he would not field candidates or campaign, he eventually did both, reportedly under pressure from BJP chief Amit Shah.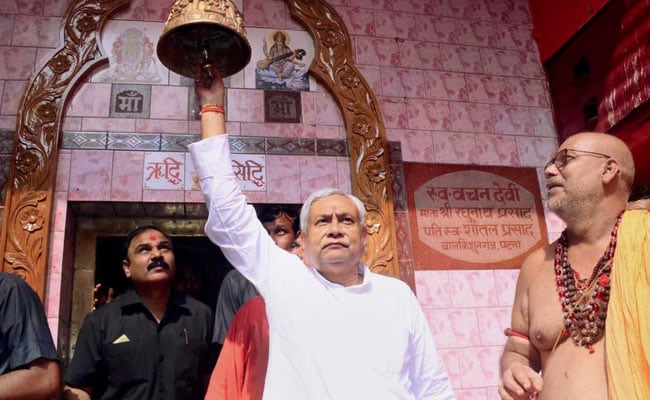 So, a reluctant Nitish had to put up a candidate in Jehanabad where the margin of the RJD's victory has surprised everyone - 35,000 votes despite low voter turnout. Now, the Chief Minister has to confront that at the age of 67, his main rival on his home turf is 28 year-old Tejashwai Yadav, the younger son of Lalu Yadav.
Tejashwi, who sarcastically calls Nitish
"chacha"
(father's younger brother), underscored that last night, tweeting that "he has to tightly fight against this 28 yrs old Baccha. I know Chacha didn't sleep last night" (
sic
).
Chacha Nitish Ji is restless because he thought with his malicious designs, venomous poly-tics & help of BJP, they hv managed to jail People's Massiah @laluprasadrjd Ji but now he has to tightly fight against this 28 yrs old Baccha.

I know Chacha didn't sleep last night

— Tejashwi Yadav (@yadavtejashwi) March 15, 2018
The 20-something was Deputy Chief Minister when Nitish broke up with the RJD and swapped it with the BJP as his ally. Nitish said corruption allegations against Tejashwi and his brother, Tej Pratap, also then a minister, made it unfeasible for him to remain in partnership with them. The Yadavs said that was a sorry excuse for Nitish's "opportunism" in joining the BJP because its winning streak seemed uncontainable.
After Lalu was jailed in December last year for corruption during his term as Bihar Chief Minister in the 90s, Tejashwi, considered an immature and inconsistent politician reaping the benefits of his father's status, began evolving. He held public meetings across the state, drawing huge audiences to whom he sold his father as a man imprisoned on fake charges by a vindictive BJP. Sample: "If my father had caved into the BJP (by stopping his criticism of its policies), he would have been the Harishchandra of Indian politics."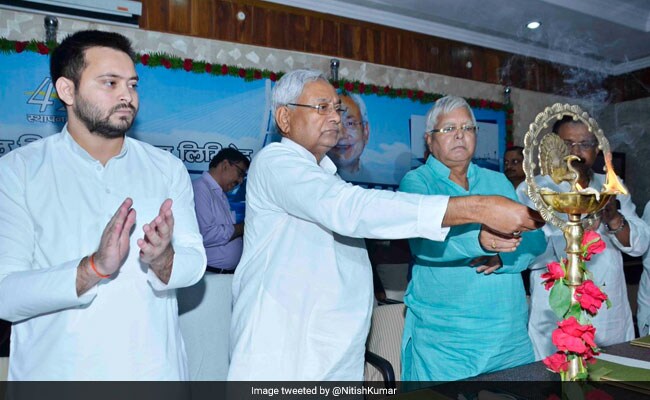 He also met regularly with party workers, urging them to strengthen the RJD's connect with the M-Y (Muslim-Yadav) vote bank, professing that the combination, if fully utilized, could defeat the BJP. From prison, Lalu offered a Rajya Sabha seat from Bihar to Mayawati, whose alliance with Akhilesh Yadav in Uttar Pradesh cost the BJP the two key seats of Gorakhpur and Phulpur. She declined Lalu's offer, but a phone call with Tejashwi helped break the ice - Mayawati's long-time rival is Akhilesh's father Mulayam Singh Yadav, related to Lalu through a next-gen marriage.
Tejashwi also reached out to former Chief Minister Jitan Ram Manjhi, a leader of stature among the Manjhis. Manjhi joined the RJD as an ally two weeks ago, exiting the BJP-led coalition.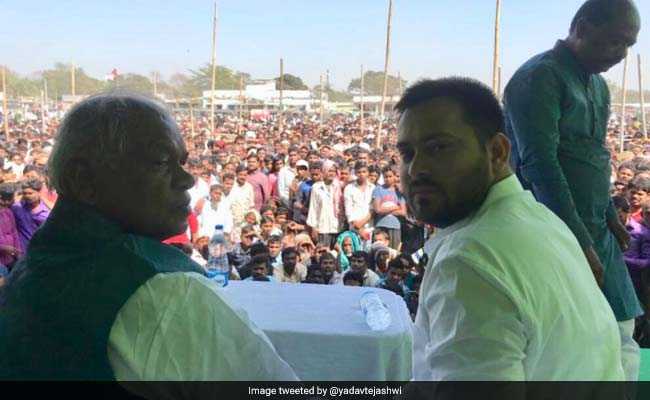 Once Manjhi came on board, Tejashwi took charge, campaigning in Araria and Jehanabad; he left 15 MLAs to handle the assembly session and deployed nearly 60 others to the campaign in their villages for the three by-elections. He said he taught the now-victorious Sarfaraz Alam of Araria how to fold his hands in
pranam
to voters. In Bhabua, he decided not to put up a candidate which strengthened the Congress' chances, though not enough to beat the BJP. In return, Congress leaders campaigned for him in Araria and Jehanabad, sometimes with RJD leaders and at other times alone. Tejashwi was clear he did not want to be considered another
"Pappu"
, the derogatory term used to denote Rahul Gandhi as an inexperienced and bumbling politician.
But what really worked for him was the anger against the Nitish Kumar government over its prohibition policy and the scarcity of sand as a result of a crackdown on illegal mining which has ended all construction. Tejashwi started promising people that when his party comes to power, it will cancel these "fake" cases against those arrested for selling liquor or facilitating illegal mining. In Bihar, more than one lakh people have been arrested since April 2016 when prohibition was enforced.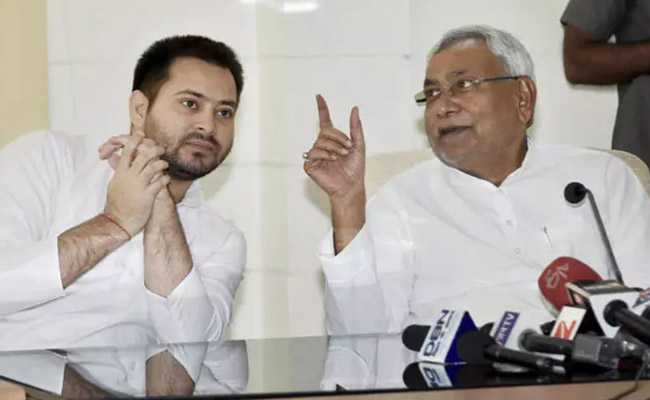 But even Tejashwi was perhaps not prepared for how much Lalu's jailing would help his cause. So far, it had been assumed that with him in prison, the party would fall into disarray and Lalu's influence would quickly dissipate. Instead, sympathy for him has surged and his workers say they fought harder than ever as a sign of commitment to their chief.
So the big learning in Bihar is this - Tejashwi Yadav can lead his party to victory even without his father at the centre of the RJD. His other message to Bihar is tongue-in-cheek -
Chacha
, he says, isn't old enough to lead you much longer; me, I can serve you for another 50 years; choose wisely.
(Manish Kumar is Executive Editor at NDTV)
Disclaimer: The opinions expressed within this article are the personal opinions of the author. The facts and opinions appearing in the article do not reflect the views of NDTV and NDTV does not assume any responsibility or liability for the same.