Urjit R Patel will be stepping into Raghuram Rajan's big-sized shoes from September 4. But he has been walking through the minefield of Indian economy long enough behind Mr Rajan and won't need a map.
Mr Patel's promotion creates an historic milestone, his grandfather's extended family hails from Palana village in Kheda district of Gujarat, 45 km from state capital Gandhinagar. Palana was also home to another RBI governor -- IG Patel.
Mr Patel, who has been associated with major economic initiatives taken by the government, had also worked as an expert commentator on a TV show. In fact, that's how people took note of him for the first time.
In 2009, the UPA had just come back to power with the voters backing original Mr Reforms -- Dr Manmohan Singh -- for a second term. During those heady days, the UPA announced a '100 day action plan", which later became the subject of intense criticism in the media and ridicule in political circles. Mr Patel was seen on a Hindi news channel as an expert in a series tracking the first 100 days. The man with a Yale degree came across as simple, effective in all the six episodes, making meaningful statements on economic issues. The channel producers were very happy with the viewers' response. In January 2013, he was sitting in RBI deputy governor's office.
In January this year, when he was re-appointed the RBI deputy governor there were no raised eyebrows. India's monetary policy framework was being radically altered and he was one of the key architects of the restructuring.
After Raghuram Rajan announced in June that he won't be available for a second term and would return to academics, Urjit Patel's name was never "not-in-contention". But the talk about "other names" was always shade louder.
The government says the selection this time was through a proper process by a panel - the Financial sector regulatory appointments search panel -- headed by cabinet secretary PK Sinha. The panel shortlisted five "eminent men", their plus and minus were discussed and analysed threadbare. The search panel put up its recommendations before Prime Minister Narendra Modi and on Thursday last, PM held a final meeting with Finance Minister Arun Jaitley as per tradition, and discussed the candidature of the five men shortlisted by the search panel.
Sources now reveal that Mr Patel's name was picked after rigorous interviews with shortlisted candidates, both at the office of the Prime Minister on top of the Raisina Hill and at the PM's residence on Race Course Road, in a marathon sessions involving top officials.
Top government functionaries have been candid in admitting that the list of options available to replace Mr Rajan was not long. The five shortlisted names were Arvind Subramanium, the current chief economic adviser, Shaktikanta Das, the secretary economic affairs, Kaushik Basu, senior vice-president and chief economist of the World Bank and Subir Gokarna, who as outgoing deputy governor of RBI in 2013 had made way for Urjit Patel.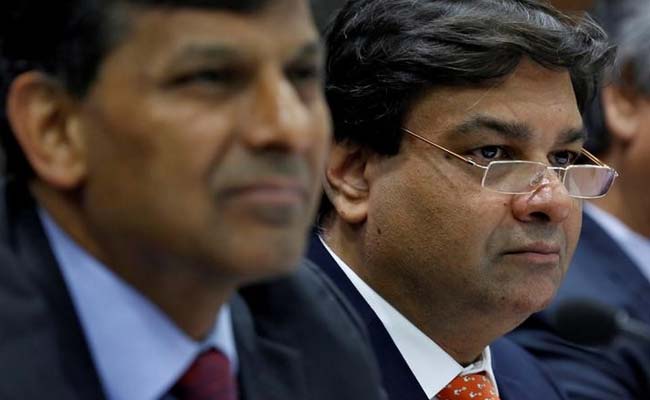 The government had three broad selection parameters for the next RBI governor. One - knowledge of Indian economy past and present. Second -- someone with a global world view and experience as India is no more an island and third -- someone who knows about India's biggest economic challenge today, the banking sector.
The fourth and unstated criteria was low profile -- as outspoken Mr Rajan had made the government squirm many times during his two-year relationship.
Since June, when Mr Rajan announced his NO, speculations on his successor have been intense. The buzz was the government will go for some "big name" to silence those who have been questioning why someone of Mr Rajan's eminence and proven track record was not being given a second term. The current boss of Niti Ayog, Arvind Panagariya, was one of them. The spin was that Panagariya in world economics is the "big daddy". As head of Niti Ayog he knew Indian economy, had global experience and reputation. But there was a hitch. As Niti Ayog boss, his rank was equivalent to a cabinet minister while the RBI Governor gets a junior minister protocol. The government was averse to upgrading the RBI Governor's status.
Government sources say Mr Patel represents continuity as he has been a close confidante of Mr Rajan. The reshaping of India's monetary policy targeting inflation control was based on the proposals of a panel headed by Mr Patel. It was the Patel panel's recommendation that the central bank to tame politically potent inflation should focus on the consumer price index-based inflation or retail inflation. This was a significant departure from the past when the focus of markets and economists shaping monetary policy was wholesale prices index inflation or WPI.
Last year, on February 20, despite claims that inflation targeting is neither feasible nor advisable in India, the government and the RBI had inked a deal for a Joint Monetary Policy Panel consisting of government and RBI representatives, which will set inflation target and RBI would tweak policy rates to adhere to those.
He has been with the RBI "full time" for almost 44 months as deputy governor. As the next RBI governor, he will spend at least 36 more months. The run up to the post and the length of the next tenure gives Mr Patel an advantage. He can think long term based on past experience.
Over the last few months, Mr Rajan had to keep looking over his shoulder. He had strayed beyond the conventional
lakshmanrekha
earlier RBI chiefs had drawn and he and his policies were facing hostile political fire even from ruling BJP.
Mr Patel can provide the calming touch to the ruffled government-RBI relationship during the last two years.
Mr Patel, who was Rajan's inflation warrior, now faces the inflation litmus test. On September 4, when he takes charge, he will represent continuity in monetary policy but will be expected to do a Rajan: Keep inflation down without hurting growth. And he will have to do that without inviting the tag his predecessor had earned -- of being an interest rate "hawk".
As part of the RBI's efforts to clean up of the banking system, with focus on state-owned banks, Patel needs to tackle the Gross Non Performing Assets (GNPAs) of Indian banks that rose to the 6 lakh crore mark (Rs 5,94,929 crores) at end of March 2016. He has to lubricate credit flow for improved economic activity.
There are whispers that a Gujrati Patel has made it to the top office in the apex bank under PM Modi. But the low profile man has been the favourite of many regimes including PV Narasimha Rao government in the early 1990s. When he was selected by the International Monetary Fund to head its India office, then finance minister Manmohan Singh petitioned the IMF chief - to "loan" him for two years. Patel learnt Hindi while working as adviser in the finance ministry.
In 2005, Patel was appointed a non-executive director on the board of Gujarat State Petroleum Corporation. Guess who wooed him to Gujarat - then chief minister Narendra Modi.
In 2013, before he was appointed deputy governor, Kenya-born Patel didn't have an Indian passport. The Home ministry received a recommendation letter from then PM Dr Singh, stating "Patel was very important for the country".
Some people are highlighting his association with the Reliance Industries. Asked about this, a senior finance ministry official quipped, "he has also worked with news channels".
(Rahul Shrivastava is Senior Editor, Political Affairs NDTV 24x7)
Disclaimer: The opinions expressed within this article are the personal opinions of the author. The facts and opinions appearing in the article do not reflect the views of NDTV and NDTV does not assume any responsibility or liability for the same.