The sun played cruel hide and seek with Chennai on Friday morning, as dark clouds loomed after a brief dry spell and heavy rains soon lashed the city again.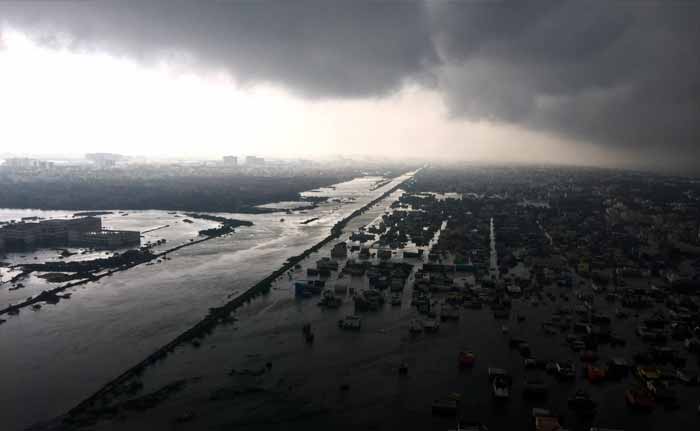 Up on a helicopter that meant a relief mission could be not be completed and food and water that had to be dropped for those marooned in some parts of the city was brought back to the Tambaram Air Force base from where we had taken off.
Large parts of Chennai along the Adyar and Cooum rivers are still inundated, and while water levels have come down in low lying areas, there are thousands of people in hundreds of buildings still cut off with essential supplies running out.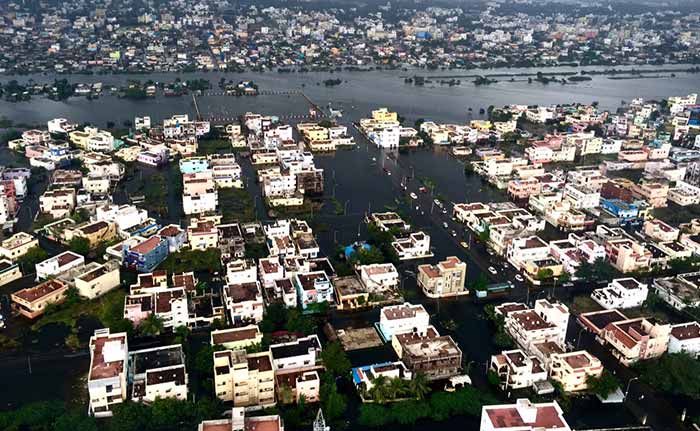 Air Force officials said 25% of the flooding still remains and will take days to return to normal. The Air Force has been running multiple sorties every day to air-drop relief in the flooded areas of India's fourth largest city.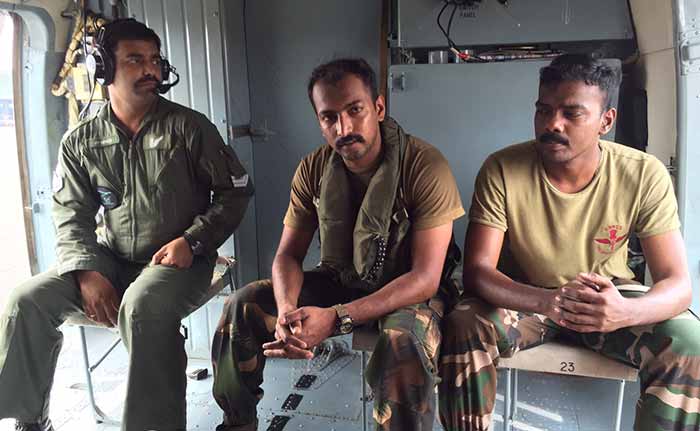 Electricity has been cut off in these flooded areas as a precaution as rescue work was hampered due to live electricity wires from broken poles falling into the water. Some deaths were reported from electrocution.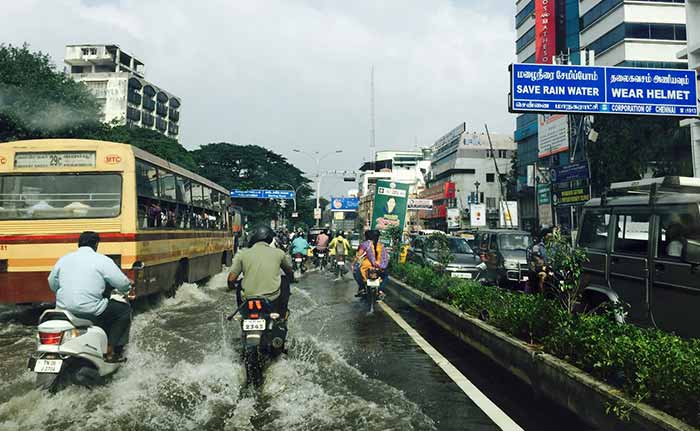 At the Tambaram Air Base, about 20 km from Chennai, food and relief material is piled up waiting to be loaded on choppers that then fly out to air-drop them. There are also thousands of bottles of packaged water with Tamil Nadu Chief Minister J Jayalalithaa's picture. It's called Amma Drinking Water and has been sent by her government.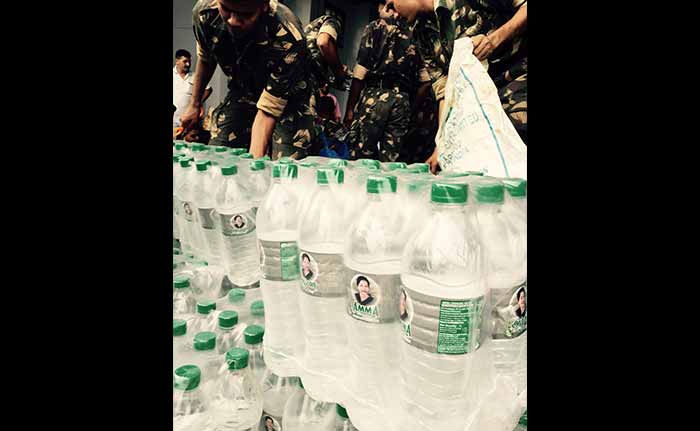 We took off from Tambaram at 1:30 pm in an MI-17 military chopper, and headed towards the south east areas of Chennai to air-drop food and water packages.
From the helicopter most areas along the Adyar and Cooum rivers were largely inundated. It was a sea with buildings like islands in it. Some building complexes and areas seemed to have been abandoned with no human movements visible. At some others, people on terraces looked on at the chopper with anticipation.
We had been in the air for about 40 minutes when it began to rain and the chopper had to return to base without being able to complete the mission.
(Tejas Mehta is Bureau Chief, NDTV)
Disclaimer: The opinions expressed within this article are the personal opinions of the author. The facts and opinions appearing in the article do not reflect the views of NDTV and NDTV does not assume any responsibility or liability for the same.