A two-slaps role in Aamir Khan's
Sarfarosh
. Khabri in Ram Gopal Varma's
Jungle
. Waiter in Manoj Bajpayee's
Shool
. Pickpocket in
Munna Bhai MBBS
.
Asgar Mukadam
in Anurag Kashyap's
Black Friday
. A two-minute gut-wrenching part in John Abraham and Katrina Kaif starrer
New York
, The dacoit who ditched
Paan Singh Tomar
in the Irrfan Khan starrer.
In the summer of 2012, Anurag Kashyap and his star cast came to NDTV office as part of the promotional tour for
Gangs Of Wasseypur
. After they finished their recording with NDTV India's Ravish Kumar, I went up to Nawazuddin Siddiqui to say Hi. After Vidya Balan's
Kahaani
, he had become fairly known as a terrific actor. A short, dark, skinny guy, who most people would not even take note of, blew it up as a tough, no-nonsense IB officer A Khan in
Kahaani
.
"How did you manage to do that in
Kahaani
?" I asked. He just smiled. "Would you come down for a smoke?" he asked me, clearly uncomfortable with the attention he got in the newsroom.
"Kisi ko pata hi nahin hai ke main kya kar sakta hoon"
(No one has any idea what I am capable of), he told me as he lit his cigarette and mine.
"Kitne saal struggle kiya hai. Actor ko koi poochta hi nahin hai. Stars par paise lutate hain
(I have struggled for years. No one cares for actors. They just splurge on stars)." He took a deep drag and blew out a mix of frustration and anger.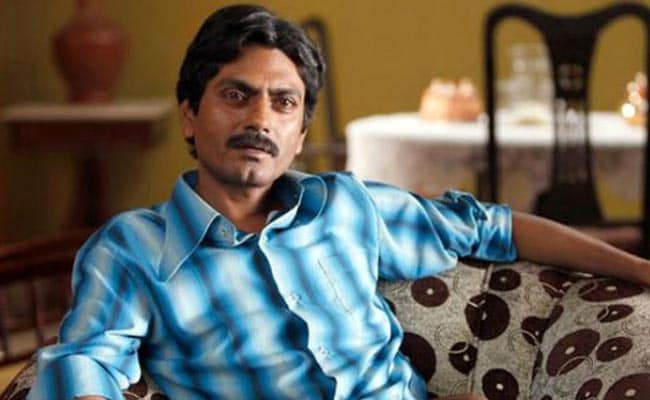 In that five-minute conversation, I could hear the deep anger in his voice amid the twitching of his smoke-darkened lips.
"Time aane do, sabko pata chalega
(I'll prove myself)," he promised, as we stubbed out our cigarettes and shook hands.
Time aa gaya hai.
Nawaz today is hot property. As I watched him killing it in Shah Rukh Khan-starrer
Raees
as cop Majmudaar, I told myself that he has taken his revenge on the film industry. Here is the reigning deity of Indian cinema for the last 25 years, trying hard to match up to the sheer genius of the underdog who has spent most of the last two decades waiting for a chance to "prove" his talent. I see SRK almost struggling to make his presence felt on the screen in scenes with Nawazuddin, who owns every mm of it without even trying.
But Nawaz has not arrived with
Raees
, though it may be his most high-profile role. His stellar run includes
Kahaani,
Gangs of Wasseypur, Talaash, Lunch Box, Badlapur, Kick, Bajrangi Bhaijaan, Manjhi - The Mountain Man, Raman Raghav, Te3n.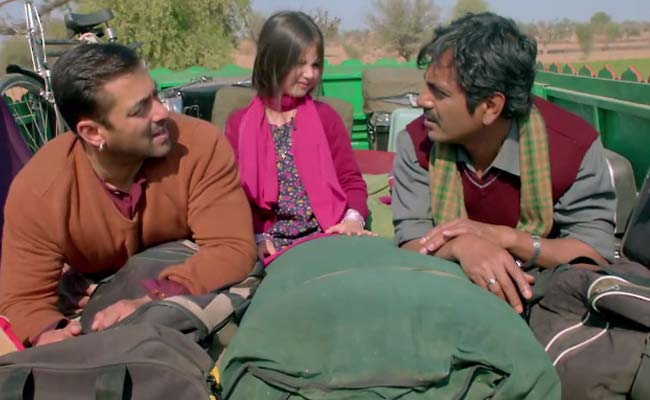 Over the last few years, he has shared the screen with the biggest and the best - Aamir, Salman, Amitabh Bachchan, Irrfan and now Shah Rukh. And on no occasion was he overshadowed. In most frames, he blazed as the little fellow who leaps into a monster on screen, gobbling up a giant co-star without looking like he's trying. The sheer casualness of his act is a treat to watch. He plays
sadak chhap gunda,
serial killer, a greedy drugs baron, pure evil (as in
Badlapur
), a tough cop, or a funny journalist from Pakistan with the same ease and effortlessness. You don't see Nawazuddin acting.
He is our very own Daniel Day Lewis.
Off screen, he is a no show. The other day, my colleague Puja Talwar, who
interviewed
Nawaz along with Shah Rukh, complained that he doesn't speak. Yes, he is not the kind who will give long-winding answers to banal questions like "How did you prepare for the role?" I think it's because he doesn't prepare for the role. He just lives with the character. As a result, the audience only gets to see the character and nothing else. And you actually see him uncomfortable and trying hard to speak in TV interviews. Probably the only time when he's awkward on camera, which he otherwise loves and which loves him back in equal measure. I am yet to see an interview of his where he actually says more than three lines in answer. He is not the guy who will give nice sound bytes, or promotional lines, but he will give you a damn good performance which will stay with you long after you have forgotten the "best" answers from "star" interviews.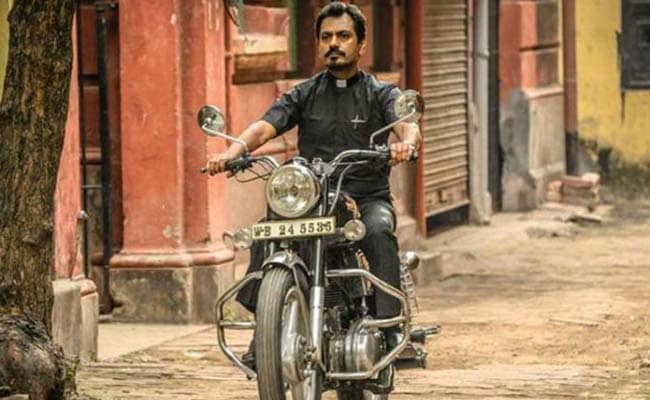 Stardom is not what he is chasing. He always knew that he neither had looks nor the pedigree to make it easy for him in the film industry. So it's his talent that he ploughed for over a decade surviving on bit, inconsequential, blink-and-miss parts in films, till the better roles came along.
Nawaz's life, struggle and now his achievements resemble that of
Mountain Man Manjhi
. He has demolished all the barriers and stereotypes of Bollywood to make way for himself on the other side. You can actually imagine Nawazuddin valiantly declaring in front of the mountain called Bollywood
"bahut lamba dangal chalega apna..."
as Manjhi told the mountain that stood tall, mocking his guts and hunger.
And today with that mountain demolished to rubble, we say -
Shaandaar, Zabardast, Zindabad...
(Mohd Asim is Senior News Editor, NDTV 24x7)
Disclaimer: The opinions expressed within this article are the personal opinions of the author. The facts and opinions appearing in the article do not reflect the views of NDTV and NDTV does not assume any responsibility or liability for the same.