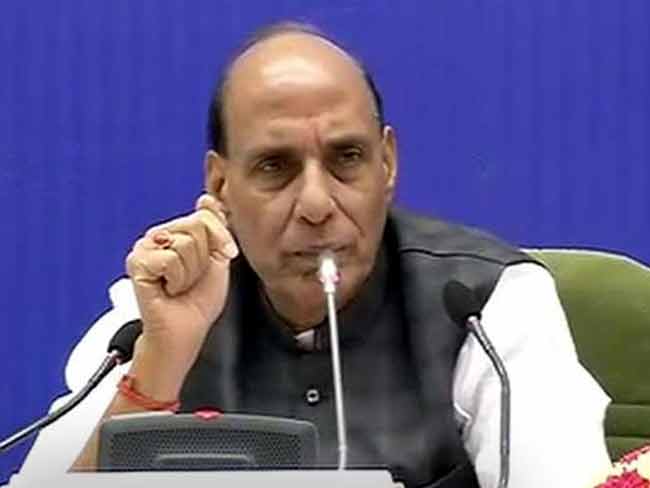 Jamui, Bihar:
Taking a dig at the coming together of Bihar Chief Minister Nitish Kumar of the Janata Dal (United) and the Rashtriya Janata Dal chief Lalu Prasad, Union Home minister Rajnath Singh said the grand alliance will not last long, as it is based on convenience than ideology.
"This alliance is not going to last long. They have come together due to the fear of NDA's victory in the Assembly elections. They will soon start fighting each other," M Singh told an election rally.
Playing down the statement of Rashtriya Swayamsevak Sangh (RSS) chief, Mohan Bhagwat's on reviewing the existing reservation system, the minister said, "There is no question of removing the existing reservation (for SC, ST & OBC) system. These people are spreading canard about the reservation."
On the issue of black-money, the BJP leader said that due to the National Democratic Alliance (NDA) government's policy, Rs 3,700 crore had been declared by the people.
He made an appeal to the electorate to ensure the victory of NDA in the state for speedy and all round development.
Union Communications and Information Technology Minister Ravi Shankar Prasad said that the 'grand secular alliance' had been formed just to bring 'Jungle Raj II'.
He said that Lalu Prasad was the director, producer and actor of 'Jungle Raj I' while Nitish Kumar would be the 'actor' in 'Jungle Raj II' and Lalu Prasad would continue to be the director and producer.
Mr Prasad also announced 44 call centres that would be opened in the state and would generate employment opportunities for the youth.