Highlights
Garment workers fear they'll get less money under new rule, want rollback
5 buses set on fire, stone throwing reported from many parts
Police ask for additional forces, many protesters injured in lathicharge
Bengaluru:
Thousands of garment workers in Bengaluru clashed with the police and set buses and cars on fire today, angry with the government over a controversial new rule for provident funds, which has now been withdrawn.
Workers threw stones at a police station and burnt several police vehicles as the protests - not led by any union - spiraled out of control. At least three public buses were set on fire, said the police.
The protesters also blocked traffic on the highway, causing five-hour jams in the IT city.
Policemen fired in the air and used tear gas and batons to control mobs.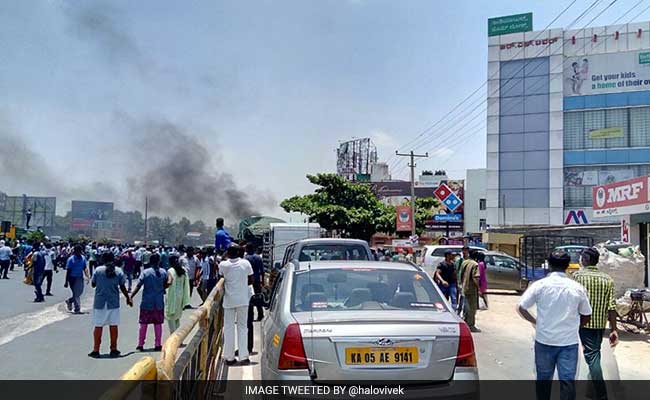 Bengaluru police commissioner NS Megharikh told NDTV that the protests were brought under control by afternoon and reports that a police officer had opened a fire when surrounded by a mob were being investigated.
Images on social media showed large crowds at the Hosur Road, which is a part of the highway. Stone-throwing was reported from parts of the city like Bannerghatta and Jalahalli cross, and the Electronics City, the hub of IT firms.
State home minister G Parmeshwara said: "There seems to be no leader for this protest. The police have acted with great restraint."
The protests came after the government proposed changes in February to how employees can withdraw savings from the Employee Provident Fund or EPF.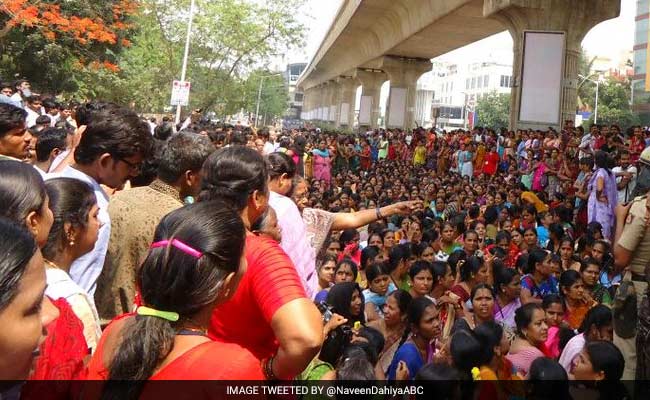 In March, Finance Minister Arun Jaitley reversed the proposal to tax pension fund withdrawals but a plan to restrict when employees can withdraw savings from the EPF stayed. Under the plan, people could withdraw only half their provident fund before retirement and would have to wait till they were 58 to access the employer's share of the deposit.
That rule has now been cancelled.
The Bengaluru police called for additional forces to deal with the protesters. Yesterday, thousands had blocked the Mysuru-Bengaluru highway, leaving vehicles stuck for more than 10 hours.
Bengaluru has hundreds of garment units with an estimated 12 lakh workers.