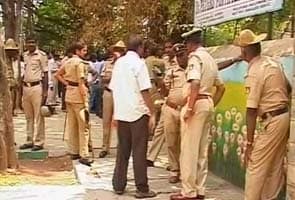 Bangalore:
A Catholic priest has been found dead at a seminary in suburban Bangalore today. The body of 55-year-old Father KL Thomas was found near his bedroom by cleaners at the St. Peter's Pontifical Seminary, where he was serving as the rector for the past five years.
Police say they suspect he might have been murdered as there is evidence of injuries on his head and other parts of his body.
Investigating officers say three persons had trespassed the premises last Tuesday with an intention to rob some antique furniture. A 70-year-old watchman managed to thwart their robbery attempt, but the culprits beat him up before escaping. They are still at large and police say they might have attempted to rob the seminary again on Sunday night.
Investigations are on and the priest's post-mortem report is expected within three days.