Highlights
'I'd request that this demolition stop,' says Niranjan Kumar's brother
Authorities say they have no choice, 1,100 homes marked for demolition
Encroachment on storm water drains resulted in last month's flood in city
Bengaluru:
One of the hundreds of houses to be razed in Bengaluru to make way for storm water drains is the home of an officer who died fighting terrorists at the Pathankot air base in January.
Lieutenant Colonel Niranjan Kumar was one of the seven army men killed in Pathankot. His home is among 1,100 facing demolition in the next four months.
His family says a soldier who died for the country deserves more consideration.
"It is very hard for us to digest this because we have lost our brother during Pathankot attack," said Shahshank, Niranjan's brother. "I would request to stop this demolition. Niranjan has died for the country and if this happens it is a shame."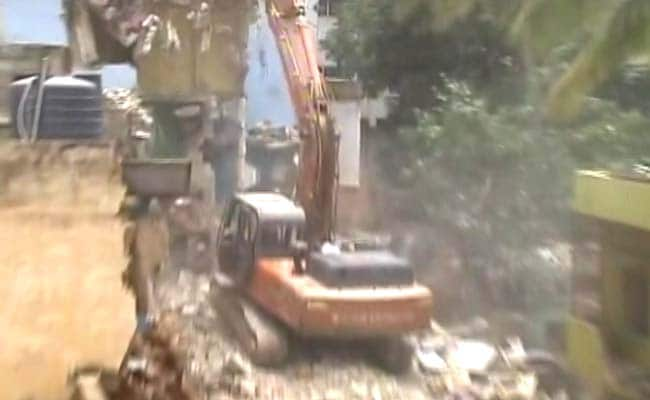 Officials say the demolition is necessary for setting up drains that will save the city from the sort of flooding that saw snakes and fish on the streets of the I-T city last month.
Sparing one home, they say, is really not an option.
"They have my sympathies, but we are undertaking a painstaking task and public good comes above private good," said Manjunath Prasad, the civic Commissioner.
A bomb disposal expert, 34-year-old Lt Colonel Kumar died while defusing a grenade during the mop-up operations at the air base where Pakistan-based Jaish-e-Mohammad terrorists had launched a pre-dawn attack on January 2.
The family is from Kerala but they have lived for years in Bengaluru.
Over the last three days, 100 encroachments have been razed to clear outlets for rain water.