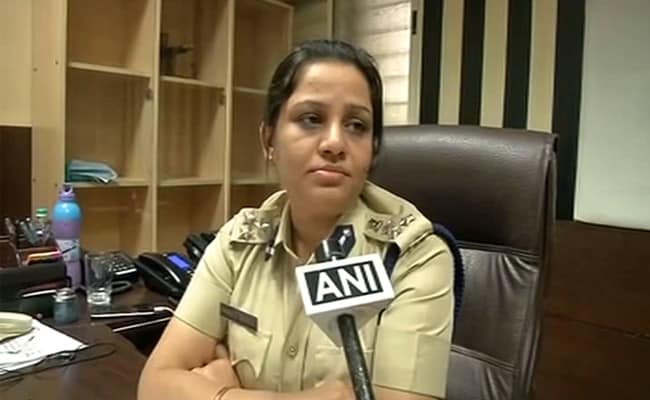 Highlights
Karnataka cop D Roopa served a notice by Chief Minister Siddaramaiah
She has been issued a notice for speaking to the media
Her report alleged Sasikala enjoyed VIP facilities in Bengaluru prison
Bengaluru:
D Roopa, the senior Karnataka officer who faces action after her report alleging AIADMK chief VK Sasikala enjoyed VIP facilities in a Bengaluru prison was leaked, isn't backing down. The senior police officer said she had no axe to grind and if she had anything to hide, "I wouldn't have taken the step of exposing (irregularities in jail)."
The report accessed by the media said Sasikala, who is serving time for corruption in Bengaluru's Central Jail, even had food from a special kitchen. It insinuated that the jail officials including her boss and head of the state's prison department HN Sathyanarayana Rao may be involved. The charges have been denied by Mr Rao.
As news of the explosive findings of the report appeared in the media, Chief Minister Siddaramaiah ordered a probe into allegations made by Ms Roopa. But the chief minister did not seem to appreciate Roopa reiterating her charges in front of the camera. She has been issued notice for speaking to the media.
"We have given her a notice. You don't have go to the TV all the time if you have documents and evidence, please give. We have no objection regarding corruption and bribery but going to TV and newspapers: that is prohibited. Service rules don't permit," Mr Siddaramaiah told reporters.
Soon after, Ms Roopa said it was wrong to assume that she had leaked her report which had been sent to about five senior officials in the government.
But she said it was unfair to single her out for speaking to the media. "They apply to my seniors and juniors (who were speaking against her)," Ms Roopa, who was praised by Puducherry Lt Governor Kiran Bedi before the Chief Minister seemed to reprimand her in public, said.
The senior officer said she had only hoped to correct the irregularities in the jail. "I don't gain anything by this and my only intention was bonafide," she said, an oblique response to suggestions that her fight appeared to be largely with her boss, Sathyanarayana Rao.