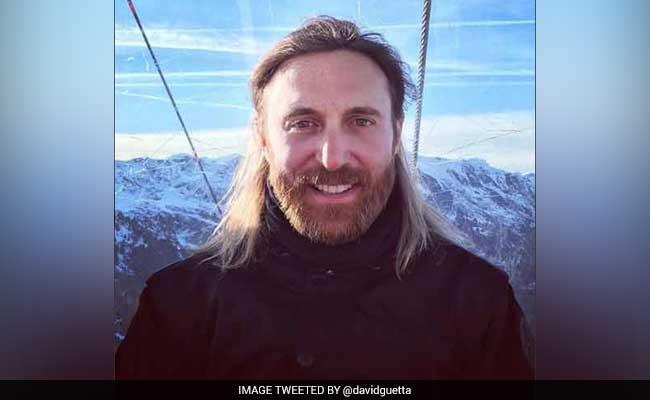 Bengaluru:
The Bengaluru police has said that a concert by Grammy Award-winning DJ and music producer David Guetta in the city tonight has not been cancelled, only postponed. But the organisers say they were told to call it off because the police could not deploy enough manpower as the date clashed with Agricultural Produce Market Committee elections in the area.
"The David Guetta concert scheduled for today 12th Jan in Bangalore stands cancelled because the permission was denied. On further discussion with the authorities, it has now been clarified that the primary reason for this is a date clash with APMC elections in the area on the same day due to which the police couldn't deploy enough manpower for the event," the organisers, Sunburn, said in a statement on Twitter this evening.
"We had to shift the venue of the event a few days prior under advice from the administration, hence we only approached the local police for their support quite late which did not give enough time to appropriately plan for the event," the statement added.
Sunburn is one of India's biggest electronic dance music festivals, which is organising the Guetta charity concerts.
"A big event happened here, in the same district. I don't have enough force to handle 20,000 people. Keeping the elections in mind we have not given permission. If you organise such a big event, all logistical arrangements should be looked into and authorities should be spoken with as well," said senior police officer Amit Singh.
Karan Singh, CEO of Sunburn, called it unfortunate, saying, "We at Sunburn tried our very best to make it happen but the authorities understandably are not prepared to take any chances". Mr Singh said that Sunburn plans to reschedule the concert "subject to approval from the artist and the respective authorities."
He said Guetta's other shows in Mumbai, New Delhi and Hyderabad would go on as scheduled. Booking site Bookmyshow would be in touch with all those who had bought tickets for the Bengaluru show, he said.
Bengaluru was David Guetta's first stop on his four-city tour. He performs in Mumbai tomorrow, in Hyderabad on Saturday and in Delhi suburb Noida on Sunday.