Bengaluru:
Highlights
Techie tried to record man riding scooter on pavement
Scooter driver attacked him, tried to hit him with helmet
Techie posts video of assault on Facebook, it goes viral
When the owner of a start-up in Bengaluru saw a man riding his scooter on a pavement, he tried to film the traffic violation on his cellphone. That did not go down well. The protagonist of his video slapped him and tried to hit the 26-year-old with his helmet in an assault that Ankit Chowdhary recorded and posted on his Facebook page.
The post has gone viral with nearly 600 people sharing it since it was uploaded on Monday.
Mr Chowdhary says he planned originally to post the video of the scooter on the pavement on the Bengaluru police's traffic website. "It isn't about shaming someone, it's about making people realise that it is wrong to violate traffic rules," he said to the
Bangalore Mirror
.
The assault on Monday took place near in Koramangala, which has emerged as the start-up zone of the city.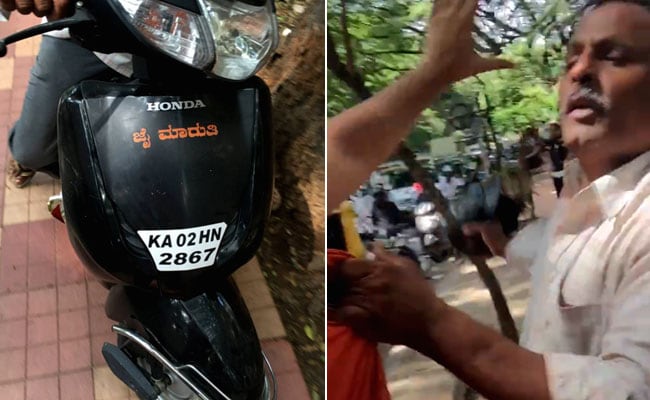 "There are always some people who break the law and ride on footpaths and it's an inconvenience to pedestrians. So I duly take photos and report them --- hoping that it will slowly reduce. Today's guy was an exception as soon as I took the photo, he stopped his bike and rushed towards me to hit," Mr Chowdhary wrote on his FB wall.
Police sources told NDTV that the man who assaulted Mr Chowdhary wanted him to delete the footage he had recorded, and that they have been unable so far to identify him. But the video posted by Mr Chowdhary clearly shows the assaulter.