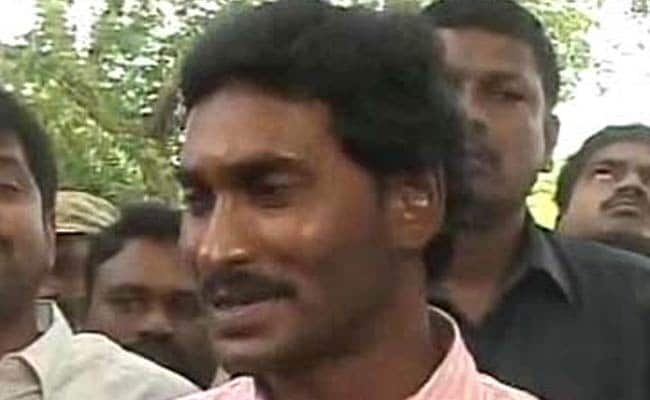 Vizianagaram:
YSR Congress president and Leader of Opposition in the Andhra Pradesh Assembly YS Jagan Mohan Reddy criticised a proposal to acquire 15,000 acres of land for an international airport at Bhogapuram district despite protests by locals.
"The Telugu Desam Party's (TDP) commercial agenda has once again come to the fore with its proposal to acquire 15,000 acres of land at Bhogapuram to jack up real estate prices at the cost of farmers' fertile lands," he told reporters in Vizianagaram.
"Without considering the feasibility of an existing airport at Visakhapatnam, the state is announcing that it will construct an international airport on 15,000 acres of land is irrational," Mr Reddy said.
He said that no international airport in the country has been set up on such a large area whose acquisition would adversely affect farmers, he said.
He said that Chennai International Airport is built on 1,223 acres, Mumbai Airport has been built on 2,000 acres and Cochin airport is built on 800 acres.
The existing Visakhapatnam airport is constructed on 350 acres and it could be upgraded by acquiring land in surrounding areas instead of constructing a new airport at Bhogapuram by acquiring land from farmers, Mr Reddy said.
"Farmers are already in trouble after they got a raw deal in the loan waiver scheme and the amount released does not even match the interest accrued. Such moves will further push farmers into a tight corner," he said.