Hyderabad:
Violent protests were witnessed in Andhra Pradesh's East Godawari district after the Kapu community, who were demanding reservation and Backward Classes status, blocked highways and railway lines, and set fire to train bogies.
The protests were called off late at night and the police and administration was working on clearing the railways lines.
The protesters had blocked the National Highway 16, set on fire at least two police stations, 25 vehicles and eight bogies of a train in East Godavari district. The passengers of the Ratnachal Express were unharmed but 15 policemen were injured in the violence -- two of them seriously.
M Padmanabham, a key leader of the community, announced that he is withdrawing the blockade. He said that the violence was not planned and that he was "hopeful of resolving issue through talks with Chief Minister Chandrababu Naidu."
Since Sunday afternoon,
all trains between Vijayawada and Visakhapatnam
and the vehicular traffic on Chennai-Kolkata national highway came to a halt due to the protests. According to officials, 27 trains were stopped in the region. The violence started around 3 pm, during a massive public meeting organised by Kapu State Committee at Tuni -- a town around 100 km from Visakhapatnam.
The protestors marched towards the track and stopped the Visakhapatnam-Vijayawada Ratnachal Express. They ordered the passengers to get off and set eight compartments on fire. They also set fire to a police station in Tuni, where five policemen were injured in the stone pelting.
Later, they ransacked the Tuni railway station. Four railway employees were injured.
Additional forces were rushed to the region and Chief Minister N Chandrababu Naidu called an emergency meeting. Mobile and internet services were also temporarily blocked by the administration to control the agitation.
After the meeting, Mr Naidu said, "I am fully committed to Kapu reservation but I can't issue government order that won't stand scrutiny in court, that can't be implemented."
Kapus comprise one of the biggest groups in the state -- an estimated 27-30 per cent of the population, who are currently seen as OC or Other Caste. Actor-turned -political activist Pawan Kalyan is believed to have brought the Kapu vote to the party.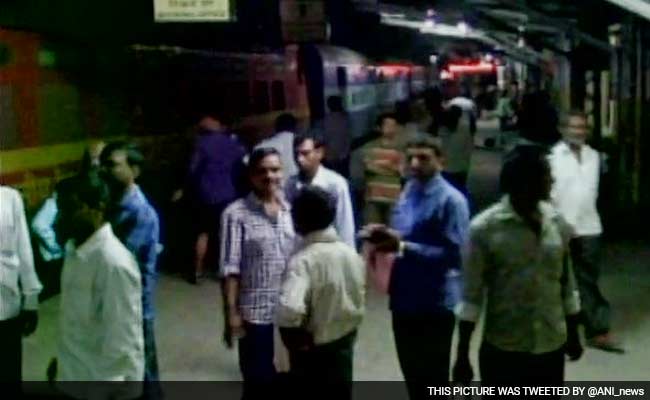 In the run up to 2014 elections, Mr Naidu had promised them reservation. He had even set up a commission to look into it. But there had been no further progress.
The TDP leaders, however, see the hand of YSR Congress and Jaganmohan Reddy in today's trouble.
''The YSR Congress sent huge numbers to the meeting and is trying to get political mileage out of this,'' said TDP minister Yanamala Ramakrishna.
"After bifurcation, we have been trying to focus on development, but some political parties are inciting trouble for selfish reasons," Mr Naidu later said.