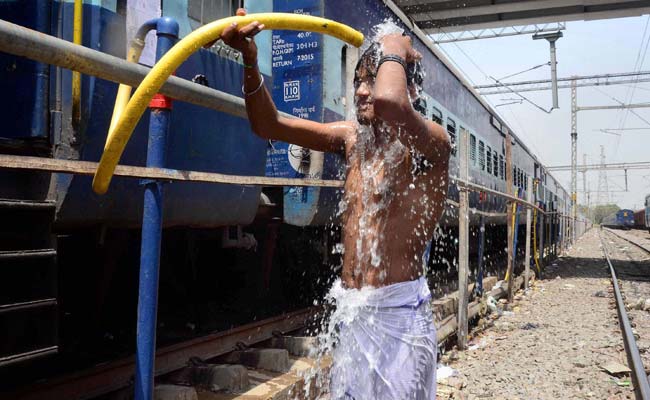 Hyderabad:
A heat wave alert for Andhra Pradesh and Telangana, where nearly 1,400 people have been killed in the last week will last for at least two more days, officials said today.
"The heat wave warning has been extended for two more days," said Y K Reddy, who heads the Meteorological Department in Hyderabad, to NDTV.
He added that the heat wave in Telangana, which entered its seventh day today, is unprecedented in recent history. It's double the usual duration, Mr Reddy said.
The death toll in Andhra Pradesh Telangana is more than double the toll from a shorter hot spell there last year, officials said, with most of those killed elderly or labourers suffering sunstroke or dehydration.
The toll in Andhra Pradesh alone has reached 1,020.
A few thunderstorms today brought some respite to Northern Andhra Pradesh and the region of Rayalaseema. The south east part of the state remains sweltering.
Authorities have cancelled doctors' leave and advised people not to head outside in the middle of the day to avoid the worst of the heat.