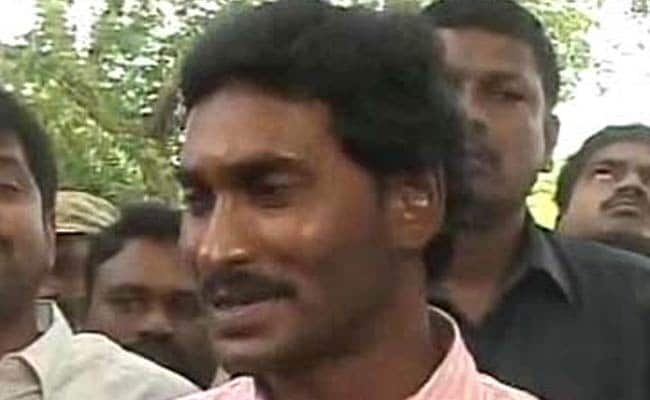 Hyderabad:
YSR Congress Party will stage a dharna at the Jantar Mantar in New Delhi tomorrow to protest the delay in according Special Status to Andhra Pradesh and highlight the "silence of ruling TDP government" on the issue.
The August 10 'dharna' by YSR Congress chief YS Jagan Mohan Reddy is aimed at drawing attention at the national level towards the 'injustice' being meted out by the Centre to the state by not according Special Status, YSRCP leaders said in Hyderabad today.
"The silence of TDP government is very pronounced as it has been mortgaging the self respect of Telugu people in Delhi to cover up its failures and evade inquiries in the numerous charges of irregularities and corruption."
"The BJP on the other hand has been reneging from its word that only it can give special status (to AP) and had sought votes in the 2014 elections," party MLA RK Roja and B Rajendranath Reddy were quoted saying in a release.
Argument that the issue of Special Status was not mentioned in the AP State Reorganisation Bill, is not valid, as the then Prime Minister Manmohan Singh had assured this on the floor of Rajya Sabha and it was discussed and approved in the subsequent Union cabinet meetings, the release said.
The State Reorganisation Act was amended twice by the NDA government to include seven mandals from Telangana into AP in wake of Polavaram submergence (irrigation project) and to increase the number of MLCs in the state.
"Now that the NDA coalition has formed the government (at Centre), BJP has completely ignored the issue and Union Minister Rao Inderjit Singh had recently categorically stated the question of special status to Andhra Pradesh would not arise," they said.
TDP, which is a coalition partner of the NDA, did not object to the statement, which shows that there was a "sell out" on part of the Chandrababu Naidu government, the leaders alleged.
The BJP and TDP leaders have been giving contradictory statements and misleading the public, they alleged.
"The dharna of YS Jagan Mohan Reddy is the voice of the people. The country should know how BJP and TDP have been subverting the important issue and the right of the people," they added.