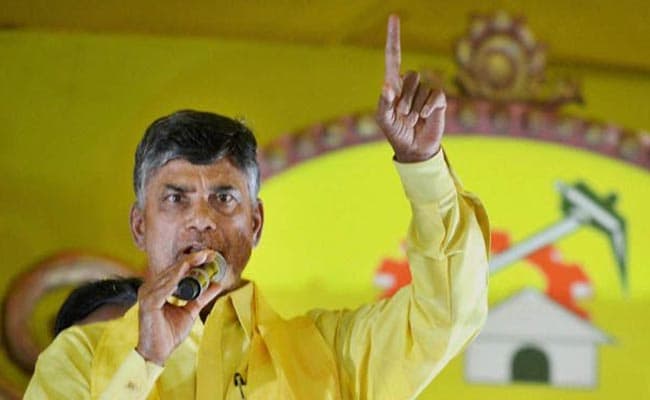 Vijayawada:
YSR Congress legislator Sujaya Krishna Ranga Rao of Bobbili in Vizianagaram district, today joined Telugu Desam Party (TDP).
He was formally inducted into the party by TDP chief N Chandrababu Naidu at a function in Vijayawada this afternoon.
Mr Sujaya, who hails from the Bobbili Royal family, joined the TDP along with his brother Baby Nayana in presence of Union Civil Aviation Minister P Ashok Gajapati Raju, Deputy Chief Minister N China Rajappa, TDP state president K Kala Venkata Rao and a host of other leaders.
"Being an opposition MLA, I always had a feeling that I may be inadvertently coming in the way of development at a time when Chief Minister Chandrababu Naidu has been striving hard for it. By joining TDP, I now feel relieved. I can now be a partner in the state's development," Mr Sujaya said.
Mr Rao said "YSRC and its leader remain directionless even after two years. Instead of playing a constructive role, YSRC has been pursuing only a destructive agenda. Hence, its MLAs are coming to our fold."
He invited all those wishing to partner in the state's development, to join TDP and strengthen the hands of Chief Minister Chandrababu Naidu.
Mr Sujaya, a two-time legislator, had been unhappy for some time now following the entry of his bete noire Botsa Satyanarayana into the YSRC.
He is the 12th legislator to join the TDP. Already 11 legislators from different districts have crossed over to the TDP in the last two months. With Mr Sujaya's exit, YSRC'S strength in the 175-member Andhra Pradesh Assembly has depleted to 55.