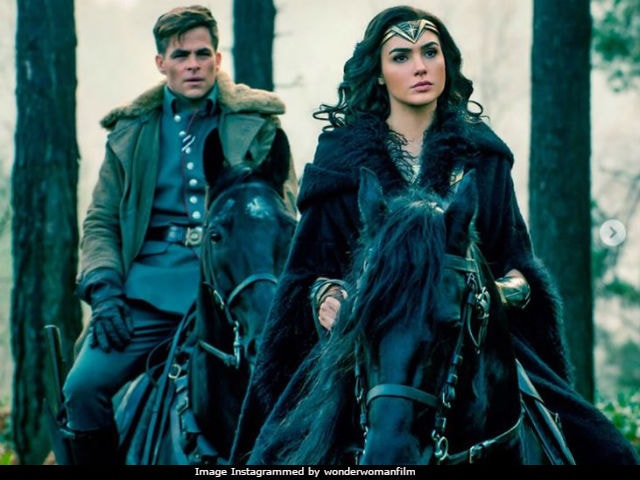 Highlights
Gal Gadot plays Amazonian warrior princess Diana in the film
'My heart sank,' said Patty Jenkins
'I would have just looked for an American girl,' she added
New Delhi:
Wonder Woman is doing wonders at the box office
. Gal Gadot plays the titular superhero in the DC Comics' film directed by Patty Jenkins, who is being hailed for shattering the glass ceiling. But it appears, Ms Jenkins was not very pleased when Barner Bros Studios zeroed in the Israeli actress to break the male-superhero myth as
Amazonian warrior princess Diana
. "I remember when I read in the news that Wonder Woman had been cast and my heart sank. I had been talking to the studio for so long about doing it and I was like well 'that's that'. I'm sure we wouldn't have made the same choice," Playboy Magazine quoted the director as saying, reported news agency PTI.
Now, having worked closely with the actress, Ms Jenkins told Playboy that left to her, she would have had her search restricted to American actors. "Frankly, I think they did a better job than I could have because I don't know that I would have scoured the earth as hard to find her. I don't know that I would've looked internationally. I would have just looked for an American girl," she said.
Meanwhile,
Wonder Woman
is slaying at the box office. In US box office,
Wonder Woman
recorded the "best domestic opening for a female director," reports news agency AFP.
Wonder Woman
's overall collections is $ 223 million and counting, reports
Variety Magazine
. In India, the film clashed with Priyanka Chopra's
Baywatch
and surpassed it too in terms of ticket sales with Rs 5.75 crore in three days.
In his review for NDTV
, Raja Sen writes: "The beautiful thing about Wonder Woman - a vivid and rousing comic-book spectacle directed by Patty Jenkins - is that it is much more. Here is a film about knowledge and courage, about war and peace, about a young woman who can lift up a battle-tank and be charmed by an ice-cream cone. It is also triumphantly and exuberantly fun, a word that should define but often evades most examples of the genre."
Set against the backdrop of World War I,
Wonder Woman
also cast Chris Pine, Robin Wright and Connie Nielsen in significant roles.
Wonder Woman
hit theatres on June 2.
(With PTI inputs)