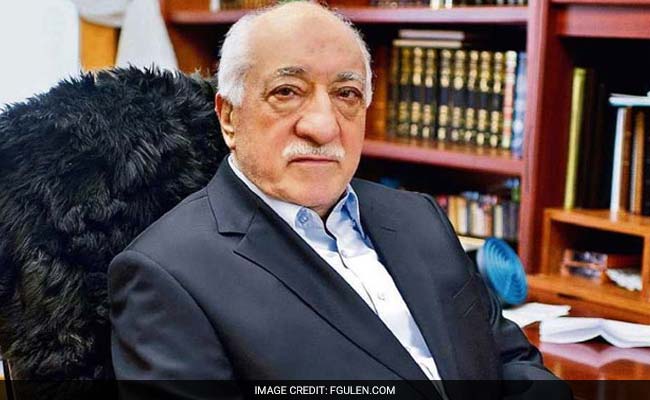 Washington, United States:
The United States confirmed on Tuesday that Turkey had made a "formal" request for the extradition of US-based cleric Fethullah Gulen, whom Ankara blames for last month's coup attempt, but specified the request was not linked to the failed putsch.
Gulen, who has lived in self-exile in the United States since 1999, strongly denies any involvement in the coup attempt.
"We can confirm now that Turkey has requested the extradition of Mr Gulen. But I wouldn't characterize the request as relating to the coup attempt," deputy State Department spokesman Mark Toner told reporters.
"We have received a formal extradition request, just not one pertaining to the coup attempt," said Toner, who did not offer further details on the dossier submitted by Ankara.
For weeks, Turkey has said that it requested Gulen's extradition to face trial in his home country. It has even accused him of running a "parallel state" in Turkey.
Despite constant pressure from Ankara, Washington appeared to be dragging its feet on the issue, saying it had not received a "formal" request and was looking for "evidence" of Gulen's involvement in the failed putsch.
The latest State Department comments come as diplomats and officials from the US Justice Department were due to meet with Turkish authorities about the Gulen case.
Vice President Joe Biden is also expected in Turkey on Wednesday. He will be the highest-ranking US official to visit the NATO ally since the coup attempt.
The controversy swirling around Gulen, 75, has complicated already difficult ties between Washington and Ankara. Turkey has suggested a failure to deliver Gulen would severely damage bilateral relations.