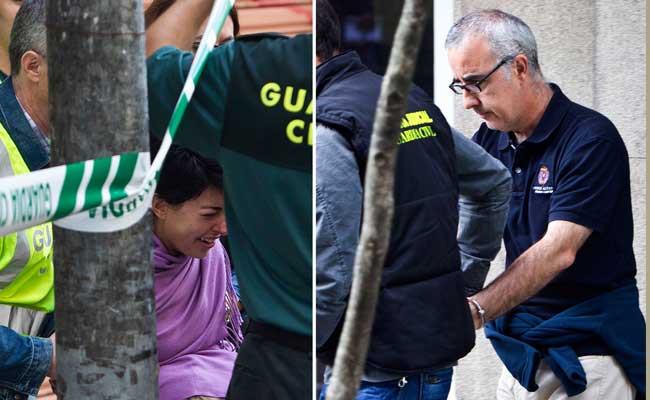 Madrid:
A Spanish mother on trial with her ex-husband for allegedly drugging and suffocating their adopted Chinese daughter insisted today that they "did their best" to care for the child.
Rosario Porto, a 46-year-old lawyer, and her ex-husband, 51-year-old journalist Alfonso Basterra, deny the murder of 12-year-old Asunta, whom they adopted in China when she was a baby.
Dressed all in black, a tired-looking and tearful Porto gave her first testimony at the trial in the northwestern city of Santiago de Compostela on today morning. Alfonso Basterra was due to testify later in the day.
Prosecutors questioned Porto about her divorce from Alfonso Basterra and Asunta's wellbeing in the months leading up to her death in September 2013, when the child's body was found in a wood near the city.
At the time of the girl's death, the couple was separated but says they were raising their adopted daughter together.
"As a couple we did not do very well. But I think that as parents we did the best we could," Porto told the court in extracts of the hearing broadcast on television.
Asked whether she had been concerned for Asunta's welfare, Rosario Porto replied in a tearful voice: "That was my only concern."
The case shocked Spain and drew international attention when it came to light.
A Chinese foreign ministry spokesman at the time called on Spanish authorities to "hold the perpetrators to justice and take concrete measures to ensure the safety as well as the legitimate rights and interests of adopted Chinese children".
The judge investigating the case accused the couple in a summary judgement of drugging Asunta with a sedative for three months before asphyxiating her on September 21, 2013.
The prosecution has demanded the couple receive prison sentences of up to 20 years.
The court has called 84 witnesses and 60 experts to testify. Trial hearings are scheduled to run until October 21.