Chennai:
A fire broke out on merchant ship Daniela off the coast of Colombo last night, after which the Indian Navy sent two ships to help the vessel.
Navy ships INS Gharial and INS Darshak were sent early this morning. A Coast Guard ship, Shoor, was also sent to help in fire-fighting operations.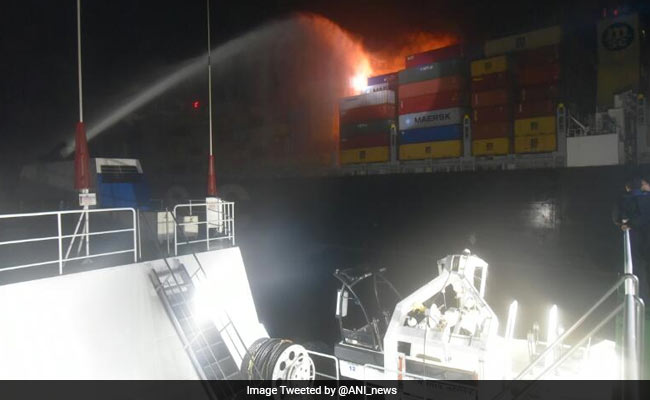 The MV Daniela, a cargo ship, was traced at 11 nautical miles off the Sri Lankan coast. The cause of the blaze is not yet known.
"It is reported that fire broke out on the merchant ship as she is in urgent need of assistance. Presently MV Daniela is 11 nautical miles due west of Colombo," Navy spokesperson Captain DK Sharma tweeted.
.@SpokespersonMoD It is reported that fire broke out on Merchant ship & she is in urgent need of assistance. Presently MV Daniela is 11 NM due West of Colombo

- SpokespersonNavy (@indiannavy) April 4, 2017