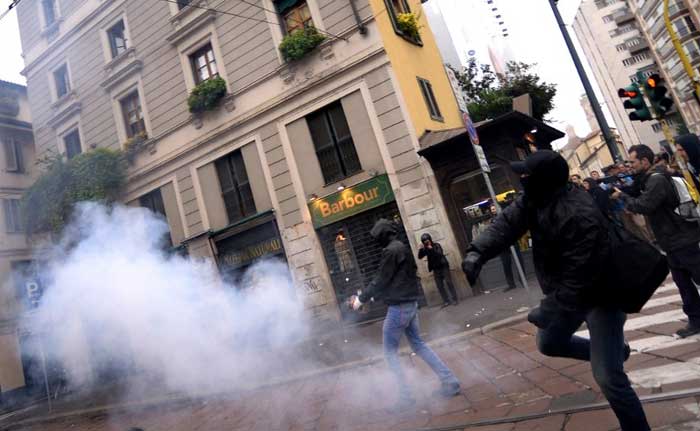 Milan:
Italian police clashed with protesters at the Milan Expo on Friday, firing tear gas at the masked demonstrators who had pelted officers with stones.
The protesters also set several vehicles and rubbish bins on fire and set off firecrackers and smoke bombs on the opening day of the six-month food-themed Expo.
Firefighters were also battling to put out flames at a bank branch on whose walls was scrawled: "You've skinned us, today you pay."
Police called in back-up at the site where water cannons were also used to put out flames engulfing burning cars.
The windows of a bank and a property agency had also been smashed, while a McDonald's restaurant had the words "Expo=mafia" written on its walls.
The violence had cut the "No Expo" march in two.
Critics of the Expo say the event is a waste of public funds and that it exploited workers by offering precarious contracts and by using volunteers.