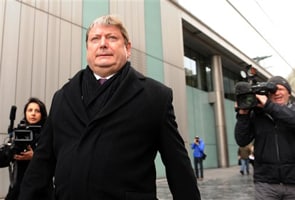 London:
No tweeting in the House, please.
The deputy speaker of Britain's House of Commons has asked lawmakers not to use Twitter while sitting in the chamber. Lindsay Hoyle intervened after Kevin Brennan, a Labour lawmaker, noted midway through a debate on education that two other lawmakers there were tweeting about the debate on Twitter.
Brennan complained the lawmakers should have voiced their arguments in Parliament so other lawmakers could have a chance to rebut them, instead of making comments online.
Hoyle warned Wednesday that lawmakers should not use Twitter to update followers while they sit in the Commons.