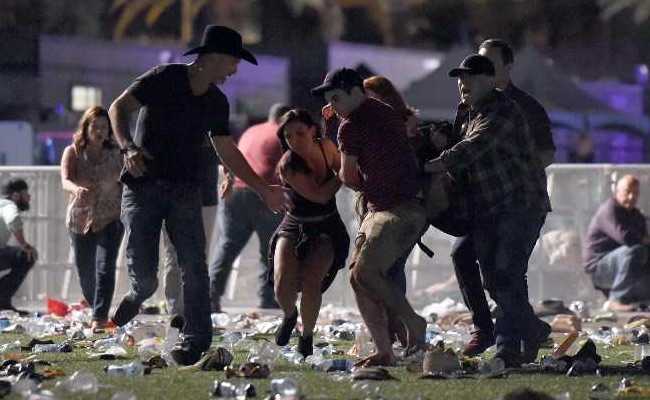 New York:
A New York City man has been arrested on charges that he threatened employees of a Colorado software company with a "Las Vegas repeat" days after
a gunman opened fire on a crowd
from his Las Vegas hotel room, prosecutors said on Wednesday.
Victor Casillas, a 34-year-old Manhattan resident, was arrested Tuesday night and faces up to 20 years in prison if he is convicted of making extortionate threats, according to John Marzulli, a spokesman for federal prosecutors in Brooklyn.
According to a criminal complaint filed in Brooklyn federal court, Casillas began sending threatening online messages to the Colorado software company after it deleted his accounts.
The complaint does not name the company, but its description matches that of Ibotta, which makes a smartphone app that allows users to earn cash back on purchases with retailers, and bonuses for referring friends.
The company closed multiple accounts around Sept. 26 after concluding they were all registered by Casillas in an attempt to get fraudulent referral bonuses, the complaint said.
In the following days, Casillas sent a series of threatening messages to the company, the authorities said. In one, Casillas claimed to have traveled to Denver and sent a photo of two submachine guns, according to the complaint. The photo appears to be a stock image from a gun website.
Another message said, "PLEASE TELL LOVED ONES TO START PICKING OUT A NICE BEAUTIFUL CASKET AND PLAN A DECENT FUNERAL," and went on to include names and photographs of company employees, according to the complaint.
On Oct. 4, three days after the Las Vegas massacre, Casillas sent the company an email titled, "GET READY FOR A LAS VEGAS REPEAT (Final Warning)," the complaint said.
Authorities have not said that Casillas ever actually travelled to Colorado or possessed guns.
A lawyer for Casillas could not immediately be reached for comment.
(Reporting By Brendan Pierson in New York; Editing by David Gregorio)
© Thomson Reuters 2017
(This story has not been edited by NDTV staff and is auto-generated from a syndicated feed.)