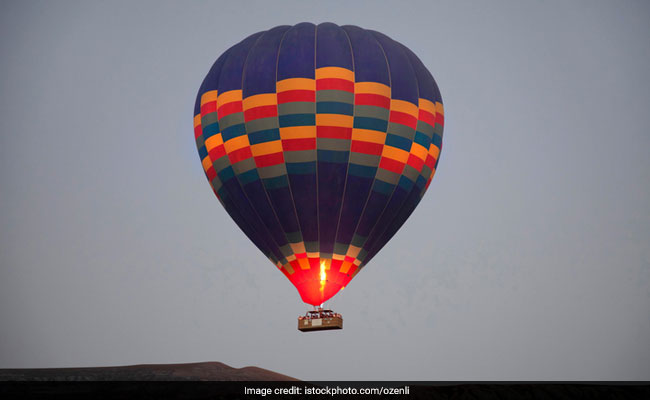 Mexico City:
Two people have died when a hot-air balloon flying over the famed Teotihuacan archeological site near Mexico City caught fire, the regional government said Saturday.
"The passengers jumped from the balloon," the government of the state of Mexico said in a statement, adding that a child suffered burns.
Mexico 🇲🇽

! Breaking news!🚨🚨

Saturday, April 01, 2023, in the morning hours.

a hot air balloon catches fire and collapses in Teotihuacan, 2 people are reportedly dead.

The events occurred this morning in the vicinity of the Pyramid of the Sun and the area was cordoned off. pic.twitter.com/DlzJdv2oHH

— Lenar (@Lerpc75) April 1, 2023
It identified the victims as a 39-year-old woman and a 50-year-old man, without providing their names. It said the minor had suffered second-degree burns to the face as well as a fracture of the right femur.
It did not say whether there were any other passengers on the balloon.
A video posted on social media shows the balloon's gondola on fire, in a perfectly clear sky.
Several tour operators offer balloon flights over Teotihuacan, some 45 miles (70 kilometers) northeast of Mexico City, for around $150.
With its Pyramids of the Sun and the Moon, and its Avenue of the Dead, Teotihuacan is a popular tourist destination, a surviving monument to the pre-Columbian period.
(Except for the headline, this story has not been edited by NDTV staff and is published from a syndicated feed.)