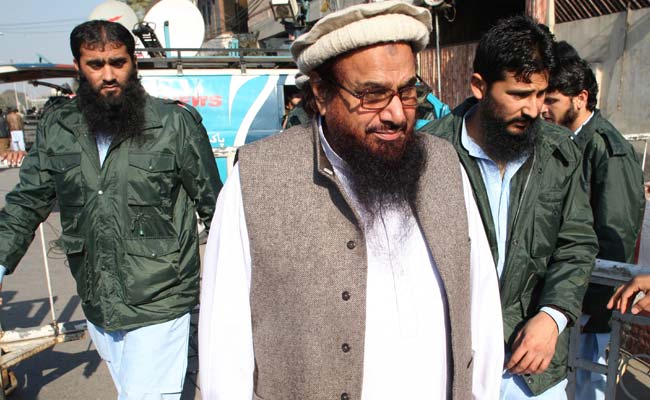 Islamabad:
Mumbai attack mastermind Hafiz Saeed-led Jamaat-ud-Dawah is not among the list of 61 banned outfits in Pakistan but is "under observation", the country's Interior Ministry told Parliament today.
State Minister for Interior Balighur Rehman presented a list of 61 banned militant, sectarian and extremist outfits in the country before the Senate, the Upper House.
"Jamaat-ud-Dawah (JuD) is not included in the list of banned groups as it is under observation," he said.
The list of banned organisations includes groups like the Islamic State, Lashka-e-Taiba, Lashkar-e-Jhangvi, Sipah-e-Muhammed Pakistan, Jaish-e-Muhammad and Sipah-e-Sahaba.
It also includes Baloch separatist groups like Balochistan Republican Army and Lashkar Balochistan.
The minister said the banned organisations are watched to prevent them from resurfacing under different names and the provinces have been asked not to allow banned outfits to come up.
He said a ban is in place since 2013 on issuing arms licences. However, banning weapons in the country is not under consideration, Mr Rehman said.
The minister also said in the current year 1,113 incidents of terrorism took place in the country while 637 terrorists were killed and 710 arrested.
The UN declared JuD a terror organisation and also individually designated Saeed as a terrorist in December 2008.
The US has already put $10 million bounty on his head. Saeed, who orchestrated the November, 2008, Mumbai terror attack in which 166 people were killed, roams around freely in Pakistan despite being a designated terrorist and has made many anti-India remarks and speeches.