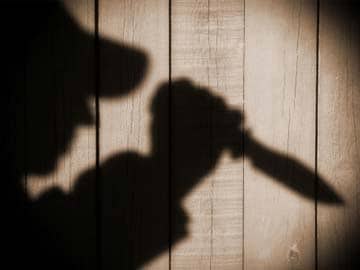 Melbourne:
A 35-year-old Indian-origin man in New Zealand has been stabbed to death and two people, including a woman, have been charged with his murder.
The incident took place in Auckland on Thursday when Devinder Singh and his wife stopped to eat a takeaway meal on their way back home from work.
His body was found in the car outside the events centre in the city just 25 minutes later. It is believed he died from stab wounds, police said.
The developments follow the release of CCTV footage as police sought public help to identify a mystery vehicle seen leaving the area around the time of the murder.
A 28-year-old man and a woman, aged 31, have been arrested for the murder. They briefly appeared in the Manukau District Court today and were jointly charged with Singh's murder.
Justice of the Peace Graham suppressed both names and remanded them in custody until a Auckland High Court appearance on Wednesday.
"It is evident that at the time Singh was murdered, a large number of vehicles, including a number of buses, passed the vehicle," Detective Inspector Dave Lynch was quoted as saying by the New Zealand Herald.
"Singh's got a lot of wounds so there's definitely an indication of a violent struggle that's occurred in and around the vehicle."
Singh's family say he had no enemies and believe his killing is a case of being in the wrong place at the wrong time.
"Police are still appealing for witnesses and we ask that anyone who drove down Norman Spencer Drive between 7.20 pm and 7.45 pm on Thursday night that might have seen Singh's car parked outside the Manukau Events Centre please come forward to police," he said.
Police were also yet to recover the murder weapon, believed to be a knife. But they were satisfied that robbery was not the motive.
"We are well aware that the investigation has attracted intense interest within the Indian community and we ask that people stay patient and allow police time to work through an investigation and fact-finding process."
The couple had a 10-year-old son, who was living with relatives in India.