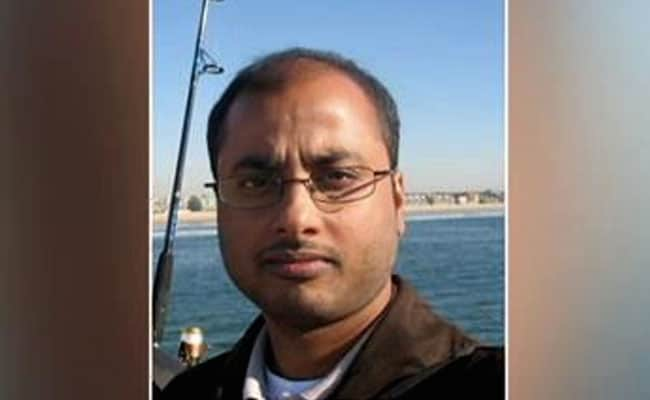 Highlights
UCLA shooter Mainak Sarkar had intended to kill a second professor
Cops found a 'kill list' that included a woman found dead, 2 professors
Sarkar couldn't find the other professor as he was off campus at the time
Los Angeles:
A former University of California, Los Angeles, student
shot dead a woman at her home in Minnesota
before he drove almost 2,000 miles to the school and killed a professor but failed to find a third intended victim, police said on Thursday.
Mainak Sarkar
, 38,
had intended to kill a second professor
besides shooting
engineering professor William Klug
, 39, at a small office on the campus, police said. He shot himself dead after the killing, police said.
Los Angeles Police Chief Charlie Beck told reporters on Thursday that a search of Sarkar's St. Paul, Minnesota, home turned up a "kill list" that included the name of the woman found dead nearby, Klug - who was Sarkar's professor at UCLA - and the name of another professor at the school, who was not harmed.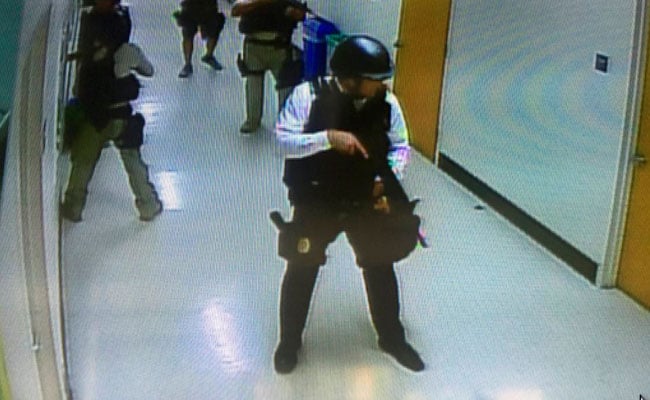 Officials would not release the name of the woman, whose body police said they found at a house in the 2400 block of Pearson Parkway in Brooklyn Park near Minneapolis.
A marriage license application obtained by Reuters lists a residence on that block as the home of
Ashley Erin Hasti
and Sarkar, who married in Minnesota in 2011.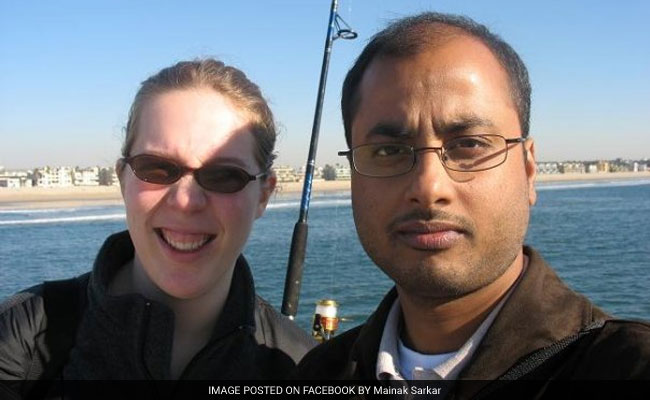 Neighbors also said Hasti lived at the home. Records do not show whether the couple, who appeared to have been living separately, were divorced.
An active Facebook page belonging to a Minneapolis-area woman named Ashley Hasti shows pictures of Sarkar, but not more recently than May 2011, about two weeks before their marriage.
A page apparently belonging to him, with no public posts since 2011, still prominently displayed several photos of them together.
"We believe that Sarkar came to the Los Angeles area very recently, within the last couple of days," Beck told reporters at Los Angeles police headquarters. "He went there to kill two faculty from UCLA. He was only able to find one."
The other professor was off campus at the time, Beck said.
Sarkar was armed with two 9mm pistols and multiple ammunition clips, Beck said. He killed himself immediately after fatally shooting Klug, he said.
Police searched Sarkar's Minnesota home after finding a note at the Los Angeles crime scene asking for someone to check on his cat, Beck said.
"In the search of Sarkar's residence in Minneapolis, a list was located," Beck said. "The list has been described as a 'kill list.' That was the wording that was put on it."
The attack on Klug appeared to be provoked by Sarkar's belief that his former professor had stolen computer code from him, according to a March blog post that appeared to be written by Sarkar, Beck said.
"Your enemy is my enemy. But your friend can do a lot more harm," the post said. "Be careful about whom you trust."
Reuters was not able to confirm the authenticity of the blog.
"UCLA says there is no truth to this," Beck said of the alleged theft of code. "This was a making of his own imagination."
The anger reflected in the March blog contrasted with earlier online records indicating Sarkar had gotten along with Klug. In a copy of his 2013 dissertation posted online, Sarkar thanked Klug.
"I would like to thank my adviser, Dr. William Klug, for all his help and support," Sarkar wrote.
Sarkar hails from West Bengal, where he graduated in aerospace engineering from the prestigious
Indian Institute of Technology at Kharagpur
in 2000.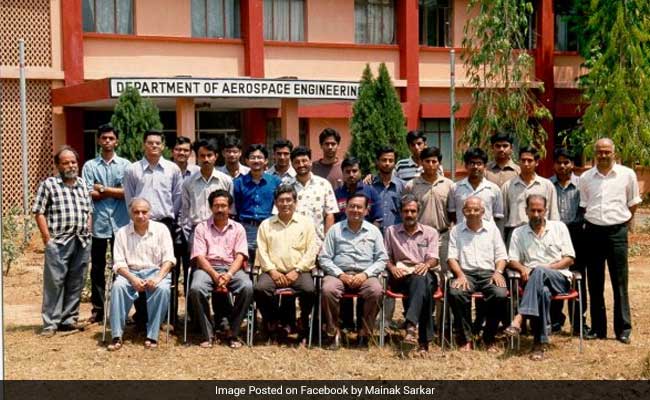 Staff at his secondary school in the industrial town of Durgapur remember him as an able student who passed his exams with good results.
"He was from Durgapur town," Sumita Mukherjee, who was the secretary to the school principal, told Reuters. "This is many years ago, but I do not recall any strangeness in his behaviour."
Sarkar left for the United States in the early 2000s, after a short stint as a software developer in southern India.
Los Angeles police chief Beck said UCLA faculty members were aware that Sarkar, who graduated in 2013, harbored anger toward them.
Prior to his time at UCLA, from 2003 to 2005 Sarkar attended Stanford University, where he received a master's degree in aeronautical and astronautical engineering, university spokeswoman Lisa Lapin said.
UCLA, part of the University of California system, has more than 43,000 students.
© Thomson Reuters 2016