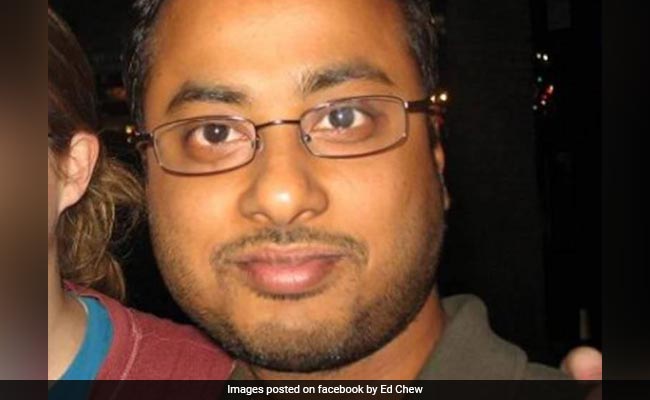 Highlights
Mainak Sarkar killed his wife before he shot UCLA professor
Sarkar's 'kill list' that also included his wife was found at his home
Officials said Ashley Hasti and Sarkar were married on June 14, 2011
Los Angeles, United States:
An
Indian-American gunman
who shot dead his former college professor at the University of California Los Angeles or UCLA
had also killed his wife
before taking his own life, authorities said on Thursday, adding that both of the victims were on a "kill list."
Local news
reports in Minnesota
said Mainak Sarkar, a 38-year-old IIT Kharagpur graduate, killed his wife Ashley Hasti before embarking on a 2,000-mile (3,220-kilometer) journey to Los Angeles in his car to shoot his former professor William Klug.
Officials in Hennepin County, in the midwestern state of Minnesota, said Hasti and Sarkar were married on June 14, 2011. It was unclear if the couple were still married.
Klug, 39, a father of two
who taught mechanical and aerospace engineering
at the University of California Los Angles (UCLA), was shot in a small office on campus on Wednesday before Sarkar turned the gun on himself, police said.
Los Angeles police chief Charlie Beck said a note in Sarkar's backpack -- in which he asked that his cat be looked after -- led police to his home in Minnesota where a "kill list" was found.
He said Klug was
named on the list along with another UCLA professor
and the deceased woman, apparently Hasti.
She was found dead of a gunshot wound at her home in the small Minnesota town of Brooklyn Park.
Beck said investigators believe Sarkar killed her before driving to Los Angeles to continue his rampage, armed with two semi-automatic pistols and multiple rounds of ammunition.
"We believe he went there to kill two faculty of UCLA," Beck said. "He was only able to locate one. The second member was off campus."
"He arrived at the UCLA campus heavily armed. He was certainly prepared to engage multiple victims with the ordnance he had at his disposal," Beck added.
He said Sarkar was convinced Klug had stolen his computer code and given it to someone else, and seemed bent on revenge.
"That appears to be his motive," Beck said. "We have discussed this with UCLA (which) says there is no truth to it.
"This was a making of his own imagination."
Vigil Planned
The murder-suicide prompted a lockdown and a massive security deployment at the university, amid fears of a mass shooting.
The university was shut down for the day but reopened on Thursday and a vigil was planned later in the evening to honor Klug.
Students and staff affected by the shooting were offered counseling.
The Los Angeles Times quotes a source who was close to Klug as saying the professor had gone out of his way to help Sarkar finish his dissertation and to graduate, even though his work was subpar.
In his doctoral dissertation, submitted in 2013, Sarkar thanked Klug for his help and support.
But he apparently developed a grudge against his former mentor, and offered scathing criticism of Klug in a now-deleted blog post on March 10.
"William Klug, UCLA professor is not the kind of person when you think of a professor," he wrote in the post quoted by several US media.
"He is a very sick person. I urge every new student coming to UCLA to stay away from this guy..."
Beck said the other professor targeted by Sarkar told investigators he was aware Sarkar held a grudge but did not think "it would rise to the level of homicide."
'We've Become Immune
'
According to his LinkedIn page, Sarkar got his master's degree from Stanford University and also studied aerospace engineering at the
Indian Institute of Technology in Kharagpur, where he graduated in 2000.
He apparently worked as a research assistant at the University of Texas in 2003 and then took on a job as a software developer.
Los Angeles Mayor Eric Garcetti said on Thursday that the deadly shooting at UCLA was a reminder of how endemic gun violence had become in the United States, where readily-available firearms claim around 30,000 lives each year.
"When guns are so easy to get, when that violence continues to play out on our streets, we have to speak up and speak out -- have smart legislation to try to prevent that where we can," he told reporters.
"You can have a PhD or you can be a little kid, you could be black or white, brown or Asian ... and gun violence has just become too acceptable. We've become immune to it."