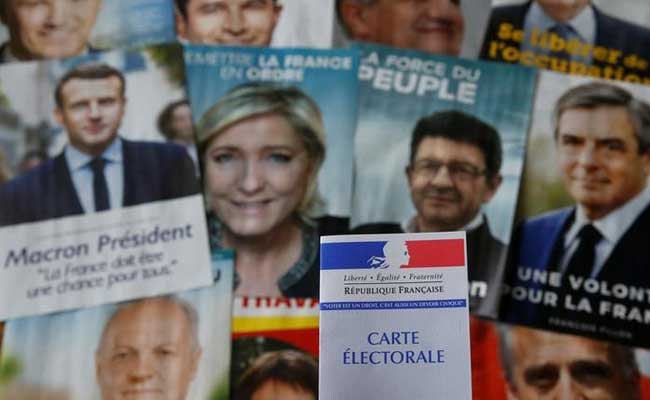 BERLIN:
French voters are among the most polarised in the European Union, with one in five describing themselves as "extreme" and only about a third as "centrist", a poll showed on Friday, days before the country's presidential election.
The survey from the Bertelsmann Foundation also showed an unusually high level of dissatisfaction in France with the direction of the country, underscoring the challenge that a new president will face.
Independent centrist Emmanuel Macron will face off against Marine Le Pen of the far-right National Front on Sunday, the first time since the founding of the Fifth Republic nearly 60 years ago that neither of the main centre-right and centre-left parties are present in the runoff.
Polls show Macron is likely to defeat Le Pen by a margin of roughly 60 to 40 percent.
The Bertelsmann survey, conducted in March and based on the responses of 11,021 people across the EU, showed that 20 percent of French voters see themselves as either extreme right or extreme left, compared to just 7 percent in the wider EU.
Of those, 14 percent of French described themselves as extreme right.
Just 36 percent said they saw themselves as centrist, compared to 62 percent in the wider EU. Of those, 21 percent said they were centre-left and 15 percent centre-right.
The survey showed widespread dissatisfaction with the direction of policy in the country. Only 4 percent of far-right voters and 16 percent of far-left voters say they are satisfied.
The survey showed strong support for keeping France in the EU and the euro among far-left, centre-left and centre-right voters, with only far-right voters favouring a departure from the bloc and the single currency.
(Reporting by Noah Barkin; editing by Ralph Boulton)
© Thomson Reuters 2017
(Except for the headline, this story has not been edited by NDTV staff and is published from a syndicated feed.)