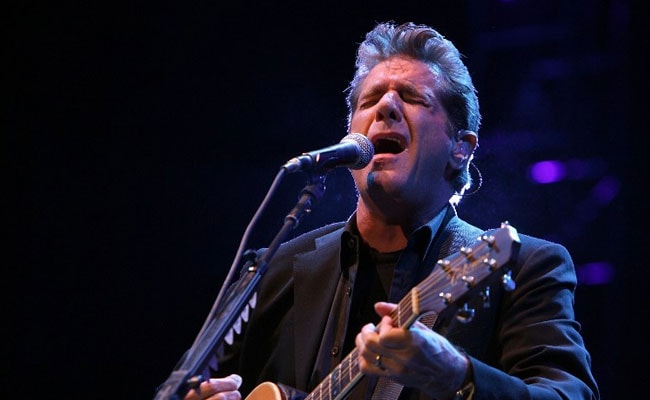 New York, United States:
Eagles guitarist and founding member Glenn Frey, an American rocker whose band dominated charts throughout the 1970s with hits such as "Hotel California," died Monday, the group said.
"It is with the heaviest of hearts that we announce the passing of our comrade, Eagles founder, Glenn Frey, in New York City on Monday," the band wrote on its website.
Frey died of complications from rheumatoid arthritis, acute ulcerative colitis and pneumonia, The Eagles said.
"We are all in a state of shock, disbelief and profound sorrow," fellow Eagle Don Henley was quoted as saying in an email message announcing Frey's death.
"He was the spark plug, the man with the plan. He had an encyclopedic knowledge of popular music and a work ethic that wouldn't quit."
The Eagles, fronted by drummer-vocalist Henley and Frey, dominated the American rock charts throughout the 1970s with hits including "Take It Easy," "One of These Nights" and "Hotel California" -- songs that endure as cover-band classics to this day.
The group postponed by a year a December appearance to receive the prestigious Kennedy Center Lifetime Artistic Achievement award due to Frey's health problems.
The rock group was founded in the early 1970s and inducted into the Rock and Roll Hall of Fame in 1998.
It pioneered the West Coast sound of laid-back, country-tinged rock that dominated early 1970s American pop.
The band split in the early 1980s only to reform in 1994.