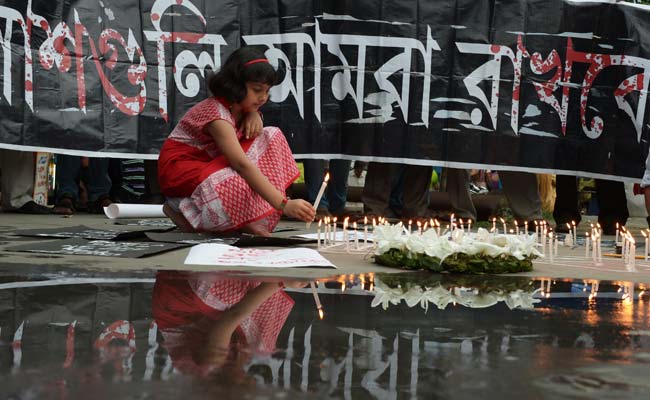 Highlights
Tarishi Jain, 19, student in California, among 20 hostages killed: Sushma
Indian doctor among 13 hostages rescued by security forces: Sources
100 commandos had stormed Dhaka restaurant to end 11-hour-siege
Dhaka:
A 19-year-old Indian woman was among 20 people killed by heavily-armed terrorists who attacked an upscale restaurant in the heart of Dhaka last evening, External Affairs Minister Sushma Swaraj said today. Six gunmen were killed and one captured by security forces this morning, ending the over 10-hour siege.
Here are the latest developments in this big story:
Tarishi Jain, "an Indian girl who was taken hostage in the terror attack in Dhaka" was among those killed, Ms Swaraj said in a series of tweets.

Ms Jain, who was studying at the UC Berkeley in the US, was on a vacation in Dhaka, say sources in the Indian foreign ministry. Her father has been running a garment business in Bangladesh for the last 15-20 years, sources said.

Sources also add that an Indian doctor was among the 13 rescued by commandos in a dawn raid today at Holey Artisan Bakery which was attacked last evening by gunmen who took around 35 people hostage.

Bangladesh Prime Minister Sheikh Hasina declared 2 days of national mourning in a telecast today. "Islam is a religion of peace, you are maligning its name," Ms Hasina said, urging people to not fund terrorism.

The hostages were killed by the terrorists, mostly with sharp weapons, while over 20 were injured in the gunbattle as security forces cordoned off the area yesterday and sought to end the standoff. Two policemen were killed in the encounter last night.

"It was an extremely heinous act. What kind of Muslims are these people? They don't have any religion," PM Hasina said in a televised address.

ISIS has claimed responsibility for the attack, reports said. A news agency affiliated with the group had earlier claimed that 24 people had been killed and 40 were wounded, including foreigners.

A Japanese government spokesman said that a Japanese hostage was rescued with a gunshot wound but seven others are unaccounted for. Seven Italians were among the hostages, Italy's ambassador to Bangladesh, Mario Palma told Italian state TV.

The hostage crisis marks an escalation from a recent spate of murders claimed by ISIS and Al Qaeda on liberals, foreigners and religious minorities.

A 48-year-old Hindu priest was stabbed inside a temple compound in southwest Bangladesh this morning. The attack comes just a day after another Hindu priest was hacked to death at a temple in Jhinaidah district, 300 km southwest of Dhaka.