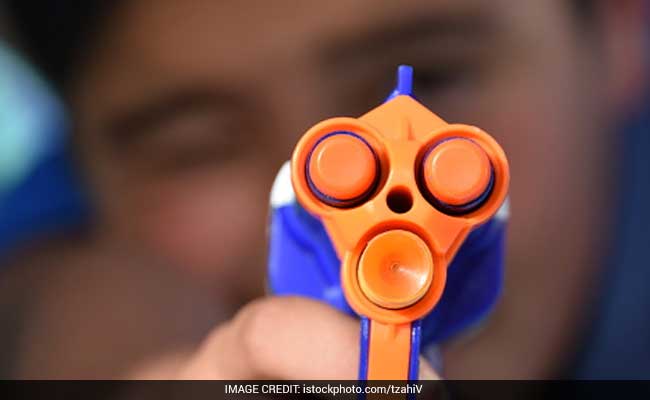 Washington:
A class assignment to build toy guns prompted a campus-wide lockdown at a US university and a hunt for a possible shooting suspect after an engineering student's model was mistaken for a real weapon.
St Louis University, a private varsity in the US state of Missouri, issued a shelter in place order yesterday after a witness reported seeing someone in a black hoodie go into a dorm with what looked like a gun.
Officials later sent a notice that said, "All clear. Campus is safe. Resume all normal activities."
St Louis University (SLU) spokesman Jeff Fowler was quoted by the St. Louis Post-Dispatch as saying that the two students had been questioned in connection with the incident.
The first was cleared of any involvement.
The second showed police a toy rubber band gun in his dorm room, which the university later said prompted the scare.
Police found no evidence of gunfire on or near the SLU campus.
Fowler said the first student who was questioned was the person seen going into a dorm and wearing a black hoodie. But after interviewing him, Fowler said, police released him from custody.
The second student was then questioned and took police to his dorm room, where the toy gun was found. Fowler said police did not think there was any intention by the student who had the toy gun or the person who called police to cause a panic on campus.
SLU officials announced later that the rubber band gun was the product of a class assignment.
"We have confirmed that the toy gun seen in Spring Hall was part of an assignment in the Aerospace and Mechanical 'Engineering Manufacturing Procedures' class. The assignment, intended to have students build a working device with interchangeable parts, was to make toy rubber band guns," a letter sent out by school officials said.
"The instructor gave the students several options for projects, but says the students unanimously chose to make the rubber band guns. The instructor says he warned the students not to display them out of class," the letter said.
However, at least one student created a very realistic toy gun and openly carried it into his residence hall. This led to the alerts and understandable concern and fear on campus, it said.
All of the toy guns made by the students were ordered to be destroyed.
"This is the first time toy guns have been made in this class, and it will be the last. The University understands how much anxiety this issue created today and will ensure it does not happen again," the letter said.
(Except for the headline, this story has not been edited by NDTV staff and is published from a syndicated feed.)