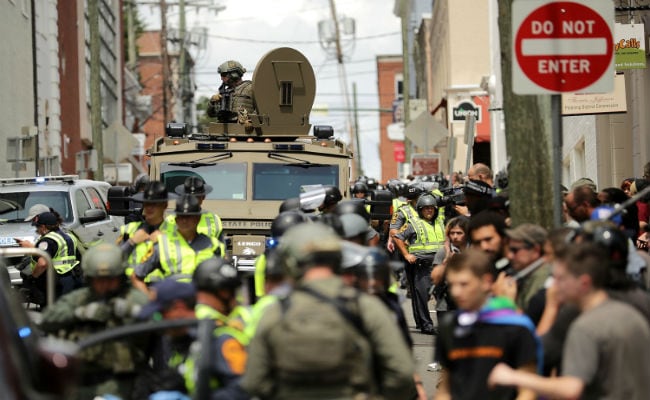 Los Angeles:
Three members of a white supremacist group based in California have been arrested by the FBI for allegedly inciting riots at far right political rallies including the deadly march in Charlottesville, Virginia last year.
Robert Rundo, who co-founded and led the Rise Above Movement, was arrested at Los Angeles International Airport, while two others, Robert Boman and Tyler Laube were arrested Wednesday morning, the FBI said.
A fourth suspect, Aaron Eason, remains at large.
"Throughout 2017, the defendants and other RAM members traveled to political rallies, including in Huntington Beach, California, on March 25, 2017, Berkeley, California, on April 15, 2017, San Bernardino, California, on June 20, 2017, and Charlottesville, Virginia, on August 11-12, 2017," an affidavit said.
"RAM members violently attacked and assaulted counter-protesters at each of these events."
According to the Los Angeles Times, Rundo was previously convicted for stabbing a member of a rival gang.
A large portrait of Adolf Hitler was found during a search of his home, the Times said.
Four other members of the same group were hit with similar charges earlier in the month after they were identified in photos and videos at the "Unite the Right" march in mid-August 2017 in Charlottesville.
The event culminated in a man driving a car into a crowd of counter-protesters, killing a woman and injuring 19 other people.
President Donald Trump infamously took 48 hours to respond only to blame "both sides" despite overwhelming evidence that neo-Nazis were the principal source of violence.