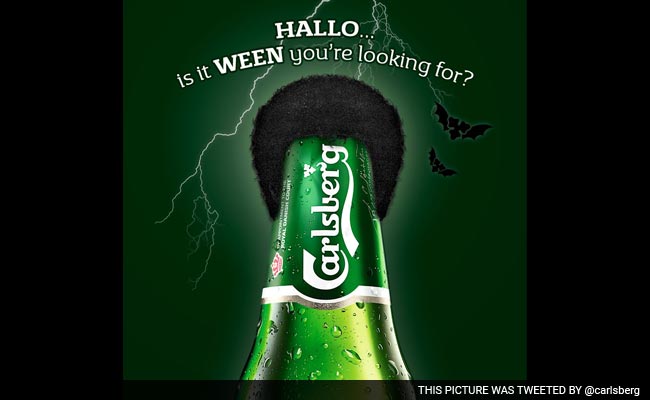 Copenhagen, Denmark:
Carlsberg said today it was cutting 2,000 white-collar jobs as the Danish brewing giant tries to come to grips with a shrinking Russian beer market.
Estimating that "profit development of recent years has not been satisfactory," chief executive Cees 't Hart announced "further steps to prepare the Carlsberg Group for the future".
Top among them are increasing organisational efficiency, which allow the brewer whose brands also include Tuborg and Grimbergen "to reduce white-collar headcount by approximately 2,000 employees", the company said in a statement.
The cull of 15 percent of white collar staff comes as it announced nearly 10 billion Danish kroner in restructuring charges and reductions in the value of its assets. Most were booked in the third quarter, pushing its net loss to 4.45 billion kroner (approximately 600 million euros, $640 million), compared to a profit of 2.10 billion one year ago.
Much of the charges were due to Carlsberg's Baltika brewery in Russia, where the beer market has gone flat after the government took measures to tackle alcoholism, which have included a crackdown on marketing and banning the sale of beer in kiosks and late at night.
"We have now concluded that the difficult market challenges will persist for the next few years and, consequently, that the decline of the beer category will continue" in Russia, Carlsberg said.
Deliveries were down 18 percent compared to the same quarter last year.
While it still expects to turn operational profits in Russia, Carlsberg said it would need to restructure its production network and write down the value of assets to the tune of 5 billion kroner, part of which it booked in the third quarter.
Carlsberg also plans to take 4 billion kroner in charges in China, where it sees turning operational losses for the forseeable future as its local brands fail to perform as expected and efficiency improvements have remained elusive.
Despite the problems in certain markets, sales still increased by 1 percent to 18.3 billion kroner, which chief executive Hart called a "solid performance".
A 17 percent jump in sales for its premium brand Tuborg and a 16 percent for Grimbergen helped sustain overall sales growth.
Carlsberg said its streamlining efforts should deliver annual benefits of between 1.5 and 2.0 billion kroner by 2018.
The brewer's shares jumped 7.8 percent to 597.5 kroner in a market up 1.2 percent overall.