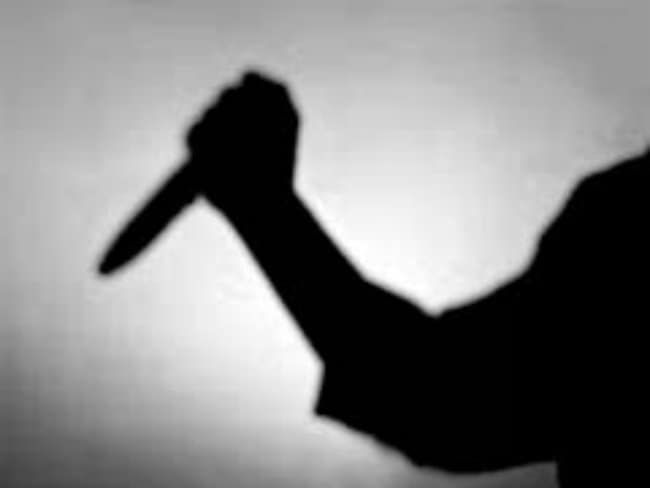 Hong Kong:
It is a crime that shocked Hong Kong, two young Indonesian women found dead in the upmarket apartment of a British banker, the decaying body of one of them stuffed into a suitcase.

In a city generally regarded as safe by residents and known for its high-end shops and glitzy skyscrapers, the killings were unusually brutal and shone a spotlight on the seedy underbelly of the finance hub.

On Thursday, one-time securities trader Rurik Jutting will be back in a Hong Kong magistrates court for the latest hearing in the double murder case.

It is the first time that an indication of a plea can be given, although the defence is not obliged to do so.

Once all the evidence is submitted, after being reviewed by both sides, the magistrate will commit the case to the High Court, which handles murder cases and where an official plea must be entered.

If Jutting pleads guilty to murder he will receive a mandatory life sentence; if he pleads not guilty to murder, he would face a jury trial that could take months.

The 30-year-old, a former Bank of America Merrill Lynch employee, called police to his flat in the Wanchai neighbourhood in the early hours of November 1 where they found the grisly scene.

Seneng Mujiasih was dead in the living room, naked and with knife wounds to her legs and buttocks. The body of Sumarti Ningsih was found hours later in a suitcase on the balcony.

Both women were in their 20s and police are investigating whether they were sex workers, they were killed a few streets away from Wanchai's notorious red-light district.

Days before, Jutting had posted on his Facebook page that he was embarking on a "new journey".


"Stepping down from the ledge. Burden lifted; new journey begins. Scared and anxious but also excited. The first step is always the hardest," he wrote.
'Sadistic' Killings
The high-flying Cambridge graduate is being held at the maximum security Siu Lam psychiatric prison, a walled hilltop compound on the outskirts of Hong Kong.
Acquaintances described him as "very, very ambitious" and a "classic banker" who pushed himself both academically and athletically.
But he had also become a regular in the Wanchai bars and in the shabby red-light district of Angeles City in the Philippines.
Wearing a black T-shirt and dark-rimmed glasses, Jutting has remained impassive during his preliminary court appearances, apart from a fleeting grin from the back of a prison van.
He was ruled fit to stand trial in November after two weeks of examination at Siu Lam and faces life in prison if convicted of the killings.
The case highlighted what some locals say is a culture of excess enjoyed by some Western expatriates who come to work in Hong Kong's financial industry.
It also led to protests from migrant worker campaigners who say Indonesia pays little attention to the welfare of its workers abroad.