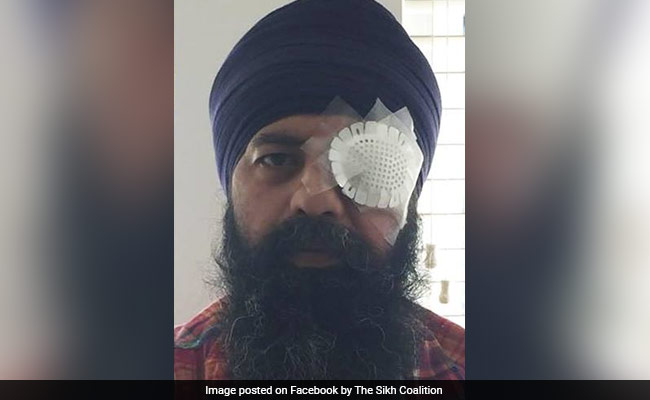 San Francisco:
Two persons have been arrested in connection with an alleged hate crime attack on a 41-year-old Sikh-American IT professional in the US, police said today.
Maan Singh Khalsa was attacked on September 25 in Richmond Bay area, California when a group of white men in a pickup truck began to attack him, completely unprovoked. One of the men threw a beer can at his car while cursing and yelling at him. Mr Khalsa's head was pulled out of the window of his car, his turban was forcibly removed and his long hair was cut off, authorities said.
Dustin Albarado, 25, and Chase Little, 31, were arrested after the attack. A third assailant and two remaining accomplices have not been apprehended, Richmond Police Lieutenant Felix Tan was quoted as saying by the Los Angeles Times.
The Sikh Coalition, a national civil rights organisation, is urging California law enforcement officials to file hate crime charges in connection with the attack that left Mr Khalsa with several injuries.
The group argues that Mr Khalsa, an information technology specialist and part-time caregiver, was targeted because of his ethnicity and religion.
"The attackers caused physical injuries and deep harm when they targeted my Sikh faith," Mr Khalsa said in a statement. "I urge a thorough investigation so we can address the tide of violence and bigotry in this country."
The Sikh Coalition had also written a letter to Richmond Police Chief Allwyn Brown and Contra Costa County District Attorney Mark A Peterson, urging them to investigate the incident as a hate crime.