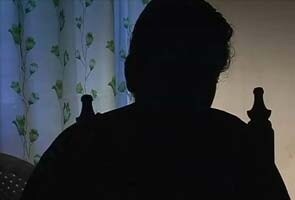 Thiruvananthapuram:
Women activists and the Left in Kerala are outraged by the comments of a parliamentarian of the Congress party who has said that the woman who was allegedly raped by 42 men in 40 days was a child prostitute.
"There is a new trend that women are engaging in relationships with consent. And when they get caught, they start slamming it as rape. Why did the girl not try to escape? She stayed with them for 40 days," said Congress MP K Sudhakaran. "Rape and prostitution must be differentiated. So that we can be at peace in our society."
The woman says she was abducted in 1996 when she was just a schoolgirl from her village in Suryanelli in Kerala, and passed from one man to another. Among them, she says, was Congress leader and Rajya Sabha Deputy Chairman PJ Kurien. He was exonerated by the Supreme Court in 2007. The woman says the police did not investigate him thoroughly because of his political clout.
Reacting to Mr Sudharkan's offensive remarks, she told NDTV, "Why would I be part of prostitution in school? This is so nasty." Her anguished parents said they would never force their daughter into prostitution.
Mr Sudhakaran's offensive remarks were made as he expressed support for Mr Kurien.
"Sudhakaran should have thought 10 times before speaking against the woman who was raped. In this country, people manipulate things and on that such a sexist remark is wrong. Sonia Gandhi should take an action against such people," said women's rights activist Ranjana Kumari.
Left leader Brinda Karat blamed the Congress, saying, "It's a shame; they have the guts because the Congress high command is quiet."
In 2005, the Kerala High Court acquitted 34 men of raping her and convicted one, a lawyer, who soon went underground. Last month, the Supreme Court set aside the Kerala High Court's verdict and asked for a retrial within six months. Since then, the woman has asked that Mr Kurien be re-investigated, prompting opposition parties to demand his removal from his Rajya Sabha office.
The Congress has said it will decide Mr Kurien's future before Parliament meets on Thursday.