Hyderabad:
Highlights
Over-supply causes prices to crash, Rs 100 per kilo in July
After all costs, farmers making barely Rs 1 a kilo
No response from government to farmers' crisis
At 3 pm on what would ordinarily have been a school day, teenagers Mahesh and Kavitha are busy at work on their parents' small farm in Telangana. The children spend at least six hours picking tomatoes because the family is broke.
Two months ago, a kilo of tomatoes sold for Rs 100 in Hyderabad, some 60 km away. Now, the price has stumbled to just Rs 5 after a huge over supply. When prices escalated, farmers quickly planted more vines. A massive over-reach, as it turns out.
Farmers like Mahesh and Kavitha's parents are selling tomatoes for a profit of as little as Rs 1 a kilo. Some are not even bothering to harvest the crop.
"'You have to pay labour at least Rs 120 to 150, especially after NREGA (the rural employment scheme). So we are forced to use our children," said Kavitha's mother, Balalakshmi. "We are so keen that they should study and get a job instead of becoming farmers. (But) it seems like their fate is to become farmers."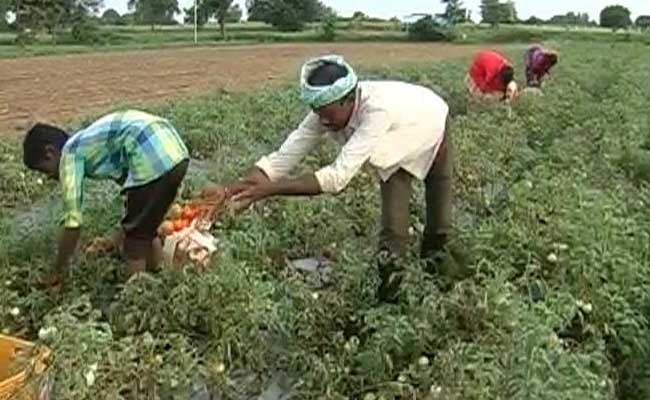 Her husband, Narasimhulu, says that after transportation and labour costs, he's been making about a rupee a kilo.
"I invested between 50,000 and a lakh for this crop. The government should ensure that we get Minimum Support Price at the farmers' bazaar of at least 10 Rs per kg and save us," he said as he moved around the small farm in the Medak district, located within walking distance of the farmhouse owned by Chief Minister K Chandrasekhar Rao.
"I want to become an engineer and do not want to become a farmer. I have seen how my parents struggle," says Mahesh, who is in Class 9.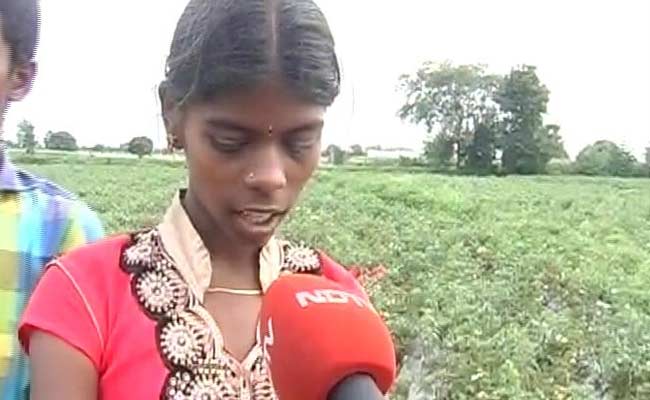 Kavitha shifted last year to an English-medium school on the recommendation of her teachers. Keeping up with the tougher new syllabus is challenging, given that she's regularly missing classes.
"I want to go to school regularly and do well but our parents are bringing us to this work, as they won't have money to pay for labour," she says.