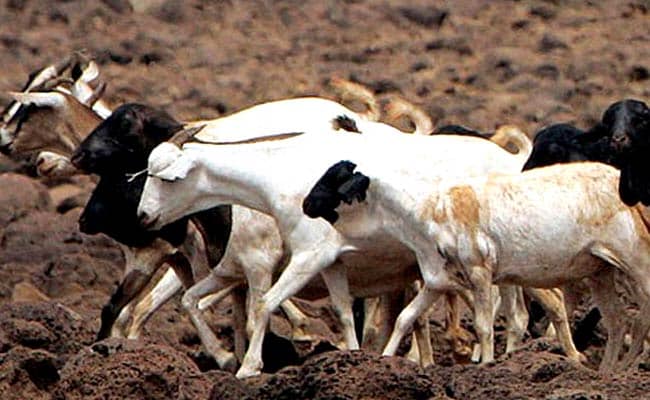 Nalgonda:
A Sub-Inspector (SI) was suspended and three home guards were shifted to police headquarters (PHQ), after they allegedly stole about 30 goats belonging to the residents of Samsthan Narayanpur village in Nalgonda district, a senior police official said today.
Some residents of Samsthan Narayanpur village, over the last one month, had complained to the police, alleging theft of about 30 goats possessed by them, Hyderabad range DIG Gangadhar said.
When their complaints were not looked into, they approached district Superintendent of Police (SP) Vikramjith Duggal regarding the offence, who ordered an investigation into the matter, he said.
During the probe, it emerged that Sub-Inspector Dhudhi Raju, and three home guards, namely, Venkatesh, Govardhan and Ramesh, had sold some goats in a nearby village, he said.
The policemen confessed to stealing the goats, following which the sub-inspector was suspended, while the three home guards were shunted out to police headquarters, he said.