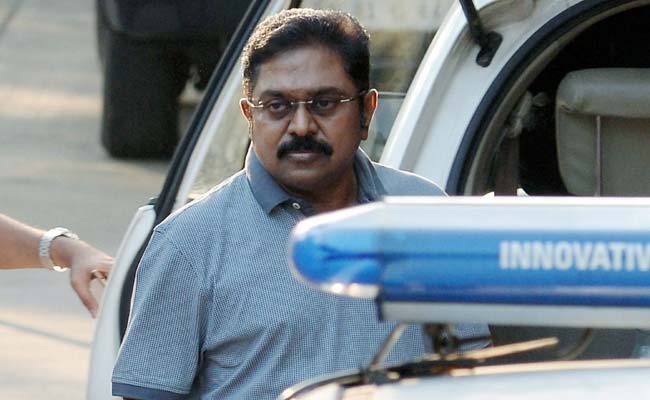 Chennai:
Sidelined AIADMK (Amma) deputy chief TTV Dhinakaran is slated to meet Tamil Nadu Governor C Vidyasagar Rao tomorrow, for the first time after 19 MLAs loyal to him expressed lack of confidence in Chief Minister K Palaniswami.
The Governor has given appointment at 12.30 pm tomorrow for Mr Dhinakaran and his team, Raj Bhavan sources said.
Appointment for a total of 10 persons, including Mr Dhinakaran, had been given, the sources said adding details about the other members of the delegation was not known.
However, Mr Dhinakaran's key aides are expected to accompany him during the meeting which comes amid demands by opposition parties, including DMK, that the Governor direct Mr Palaniswami to prove his majority in the assembly in view of the revolt.
A day after the formal merger of the two factions of ruling AIADMK led by Mr Palaniswami and then rebel leader and present Deputy Chief Minister O Panneerselvam, the 19 MLAs owing allegiance to Mr Dhinakaran had met Mr Rao on August 22 and said they had lost confidence in the Chief Minister.
They had wanted his removal. The camp's strength has since then grown to 21 MLAs who are staying in neighbouring Puducehrry.
Mr Palaniswami and Mr Dhinakaran are involved in a tussle for power with the unified AIADMK declaring that the latter had been removed from the Deputy General Secretary post on August 10 itself and questioning his authority to make changes in the party set up.
DMK, Congress and Left parties had also met President Ramnath Kovind seeking a direction to the Governor to order a floor test.
Incidentally, during the hearing of a PIL seeking a floor test in the Madras High Court, the state Advocate General had contended that the revolt by 19 MLAs was an internal affair of AIADMK and the Governor cannot interfere in the matter.