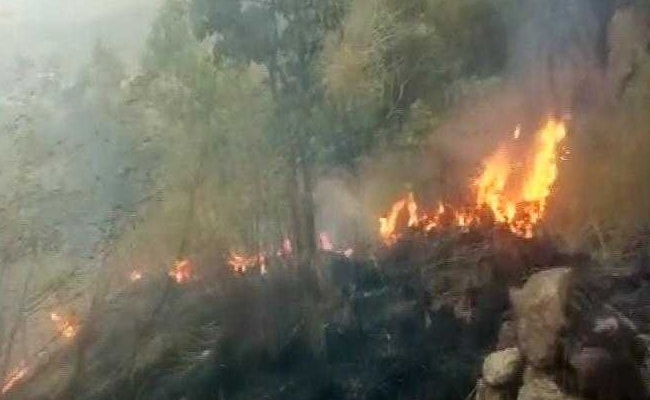 Chennai:
Police are looking for the founder of an outdoor sports club in Chennai after 11 people were killed in a forest fire in southern Tamil Nadu on Sunday last. At least 10 more trekkers are battling with burn injuries between 50 and 90 per cent. The guide of another trekking group, Prabhu, has been arrested.
Police said Chennai Trekking Club founder Peter Van Geit and Prabhu had not taken permission from the forest department to trek in the Kurangini hills in Theni district, 500 kilometres from Chennai.
Peter Van Geit, 46, is from Belgium who has made Chennai his home. He has not been seen since the forest fire and his phone is switched off.
"We will alter sections in the FIR (first information report) and include them for causing death due to negligence. The guides of Chennai Trekking Club's Theni trek are dead and so we are securing Peter, the founder. In the case of the other group, we have arrested Prabhu, the guide," a police officer told NDTV.
The non-profit group Chennai Trekking Club has been organising outdoor activities for the last 10 years. Experienced trekkers have criticised Peter Van Geit for taking such a large number of people to the hills where there was a forest fire in the vicinity, and have flayed Prabhu, who led the other group, for taking children on the strenuous hill walk.
Chennai Trekking Club in a statement denied the police's claim that it did not take permission for the trek. "On March 10th the group started off from Kurangini at the base and paid fees at the forest entry check-post who issued an entry pass," it said in the statement.
The fire broke out in the Kurangini hills when a group of 25 women and three children was returning from a trek organised by the Chennai Trekking Club to mark Women's Day. On their way back, the group was trapped on a hillock, surrounded by fire. Many jumped on the boulders below to escape the blaze. A video taken from the hills before sunset on Sunday shows disturbing visuals of some women lying down, unable to move, indicating burn injuries.
"Both the members who coordinated the whole thing are no more unfortunately and the papers have gone with them, perhaps in the fire. We are desperately looking for them," a member of the trekking club, who asked not to be identified, said.
Of the 25 people, the 12-member group from Erode and Tirupur districts paid a fee of Rs 200 per person, but they were given permission to go up to a point in Kolukumalai and not to the hilltop, a police officer said.