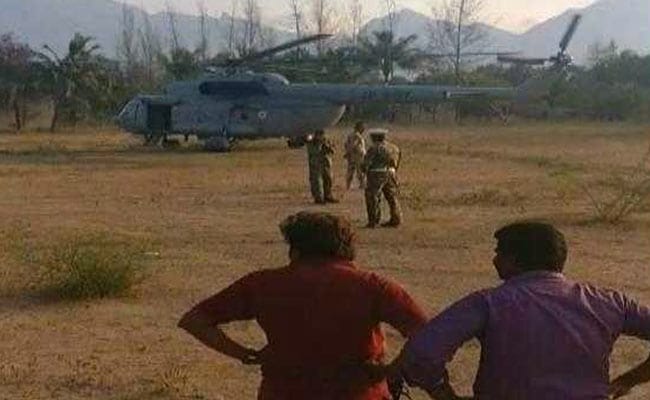 Theni, Tamil Nadu:
Nine trekkers who were caught in the forest fire in Tamil Nadu's Theni district have died of burns. Officials said thirty have been rescued so far.
The rescued trekkers were brought to the plains and taken to various hospitals
for treatment. The Indian Air Force has sent its teams for rescue operations. The fire broke out in the Kurangini hills in Theni district, when a group of 25 women and three children was returning from a trek organised by the Chennai Trekking Club to mark Women's Day. On their way back on Sunday, the group was trapped on a hillock, surrounded by fire.
Here are the updates on rescue efforts in Tamil Nadu forest fire: