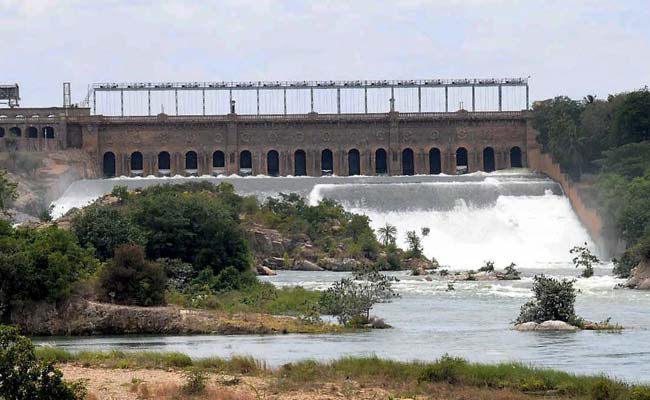 New Delhi:
Tamil Nadu chief minister E Palaniswami today decided to take the Central government to court for contempt after its failure to form the Cauvery Water Management Board, sources said. An order from the Supreme Court gave the Centre six weeks to form the Board. Instead, as the deadline expired today, the
Centre decided to go back to the top court
and ask for clarifications on its order -- a move that will get it more time. The petition will be filed on Saturday, sources said.
In Chennai, Chief Minister Palaniswami went into a huddle with his ministers. At its end, it was decided to approach the court for remedy.
Cutting across party lines, politicians from Tamil Nadu agree that the aim of the move is to score political points in Karnataka -- one of the contenders for the waters of the Cauvery, where assembly elections will be held in May. For days, the lawmakers of the ruling AIADMK have held protests in parliament, derailing all work scheduled for the second half of the budget session.
Government sources claimed that it is Tamil Nadu's stance regarding the board that caused the Centre to go to court.
Tamil Nadu and neighbouring Karnataka have disagreed over the structure and powers of the body to be formed. While Karnataka wanted a panel be set up instead of a board, Tamil Nadu insisted that the top court's order was to set up a Cauvery Management Board and not a panel.
The Supreme Court did not use the words "Cauvery Management Board" in its judgment of February 16. It used the word "scheme". It was the Cauvery Water Tribunal, which recommended the formation of a board with a chairman, and two members, back in 2007.
Tamil Nadu's share of the Cauvery waters has shrunk following a Supreme Court order, which has given Karnataka a bigger portion. But Karnataka has frequently breached the water release schedule drawn up by the Tribunal, claiming it did not have enough to spare.
Tamil Nadu expects a water management board to ensure timely release of water.