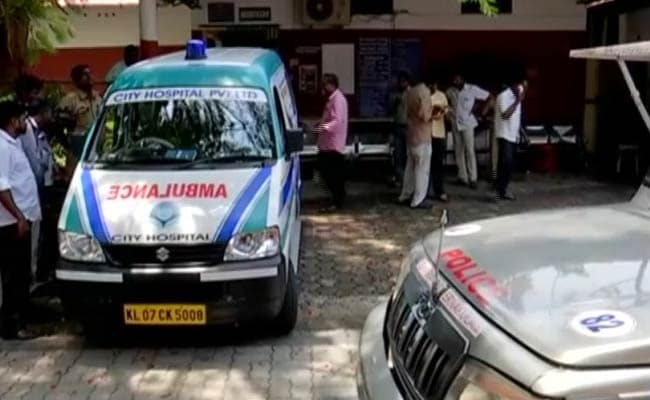 Chennai:
A 48-year-old man from Tamil Nadu who had escorted his son to Kochi to write an all-India medical entrance exam died as his son took the
National Eligibility-cum-Entrance Test
(NEET) today.
"The man identified as Krishnaswamy appears to have suffered a heart attack around 8.30 am when he was waiting in his hotel," Ernakulam district police chief MP Dinesh told NDTV. "The hotel staff took him to hospital and he died there, said another officer.
Mr Krishnaswamy, a librarian, and his son Kasturi Mahalingam had travelled over 500 kilometres from Tamil Nadu's Tiruvarur district to the port city in Kerala.
Tamil Nadu Chief Minister E Palaniswami has announced Rs 3 lakhs for the family. The state government would also take care of Kasturi's education.
Of the nearly 1.13 lakh students from Tamil Nadu who had enrolled for the test, more than 1500 aspirants were allotted exam centres in Kerala. The Central Board of Secondary Education (CBSE) that conducts the examination has said it was due to the unexpected rise in the number of applicants.
Many students from Tamil Nadu were also allotted centres in Rajasthan. CBSE claims these students had given Rajasthan as the last of the three options in their application forms.
On 27 April the Madras High Court had asked CBSE to arrange more exam centres in Tamil Nadu but the
Supreme Court stayed the order
.
Last year, the Supreme Court had struck down Tamil Nadu's petition seeking exemption for students from the state to qualify NEET for admission to medical colleges.
Since 2006, Tamil Nadu has been admitting students to undergraduate medical courses based on marks secured in the Class 12 board exams. The state had abolished medical entrance exams, citing stress among students and the inability of rural students to afford coaching classes for entrance exams unlike their counterparts in cities.
Blaming it on NEET-induced stress and recollecting the suicide by a state topper S Anitha last year after she could not crack the entrance test, DMK's Working President MK Stalin has reiterated the demand to abolish NEET for Tamil Nadu.
"Despite an unanimous resolution adopted by the Tamil Nadu assembly, the puppet EPS goverment has not obtained Presidential assent to exempt Tamil Nadu from NEET," said Mr Stalin.