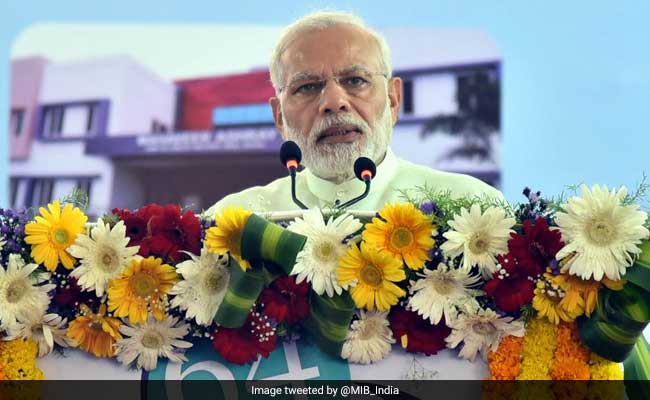 Chennai:
The Tamil Nadu government today urged the centre to immediately set up the Cauvery Management Board to facilitate irrigation season starting on June 1 this year.
Chief Minister K Palaniswami presented a memorandum to Prime Minister Narendra Modi during his visit to the state today, even as
widespread protests greeted PM Modi
over the Cauvery issue.
Pro-Tamil outfits protesting over the Cauvery issue showed black flags to PM Modi when he arrived to formally inaugurate India's mega defence exhibition, the Defexpo, at Thiruvidanthai, about 40 km from Chennai.
In his memorandum, released to the media, Mr Palaniswami said the Supreme Court in its February 16 verdict said that a scheme be formulated by the central government within six weeks to "implement the notified final order of the Cauvery Water Disputes Tribunal as modified by its judgment."
On April 9, the top court clearly stated that the final order of the CWDT has "merged with the judgment of the Supreme Court," he said.
Therefore,
constitution of the Cauvery Management Board
has become an "integral part of the Supreme Court's judgment," the chief minister said.
The farmers of the state's delta areas are dependent on Cauvery water for irrigation, Mr Palaniswami said.
They were fervently hoping that the above implementation machinery would be constituted by the centre to enable them to commence the agricultural operations in the next irrigation season which starts on June 1, he said.
Mr Palaniswami urged PM Modi to immediately constitute the Cauvery Management Board and the Cauvery Water Regulation Committee "vested with all powers to effectively implement the orders of the Tribunal and the Supreme Court."
Besides inaugurating the DefExpo, PM Modi also attended a function at the Cancer Institute in Chennai and inaugurated several facilities there