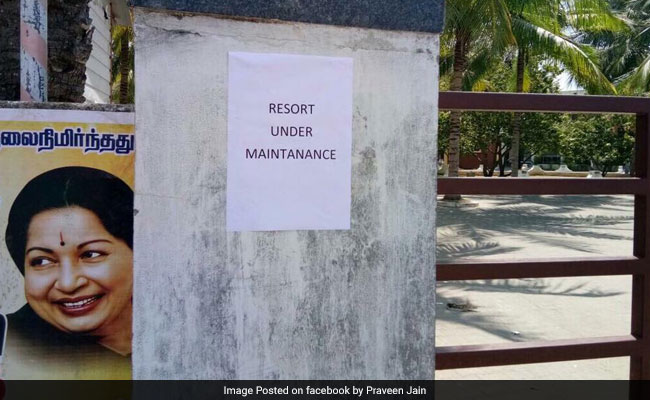 Chennai:
As turbulence hit the Tamil Nadu assembly over
Chief Minister E Palaniswami's trust vote
, a luxury resort near Chennai that reluctantly hosted political drama for the past 13 days quietly shut shop. The sign 'Resort Under Maintenance' was seen today outside the Golden Bay where over 100 lawmakers of the ruling AIADMK camped for nearly two weeks, sequestered in the middle of a power tussle.
The lawmakers left the resort this morning for the
trust vote of E Palaniswami
, who was chosen by jailed AIADMK chief VK Sasikala for the post of chief minister after her own bid for the top job was stymied by her conviction in a corruption case.
Mr Palaniswami, who was also in the resort group, won the trust vote that took place around 3:30 pm after
violence in the assembly by DMK lawmakers who manhandled the Speaker
and broke chairs and mics.
On Twitter, many commented that no matter what went down in Chennai, the AIADMK lawmakers could not go back to the Golden Bay resort.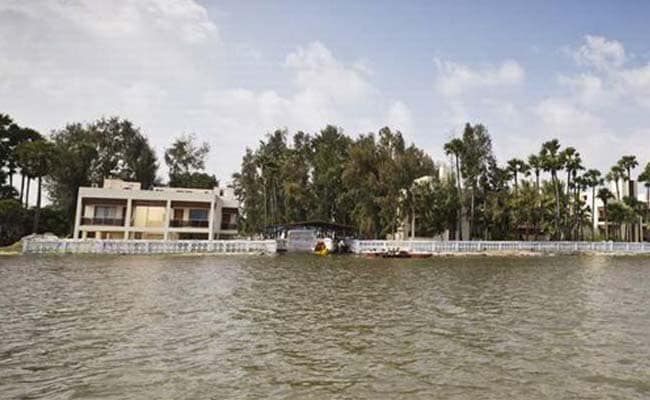 The beach-side resort around 80 km from Chennai became the quasi-headquarters of the ruling party with lawmakers roaming its lush green compound in shorts, T-shirts and flip-flops. Busloads of MLAs arrived here soon after former Chief Minister O Panneerselvam revolted against Ms Sasikala, setting off a race for numbers.
Ms Sasikala was at the resort when she received news on Tuesday that she would have to go to jail for four years and cannot become Chief Minister. She then picked Mr Palaniswami, who is being referred to as her proxy while she serves time.
At least two lawmakers who defected to Mr Panneerselvam's side shared tales of their escape; one claimed that he climbed the walls and jumped out in a t-shirt and Bermuda shorts to throw off men guarding the only way out of the resort surrounded by water on three sides.
Golden Bay Resort's website describes as "Paradise on Earth" the beachside property off the temple town of Mahabalipuram, which offers water-skiing among its attractions.
For now, the website is unavailable. Users were redirected to a page that announced 'Bandwidth Limit Exceeded'.